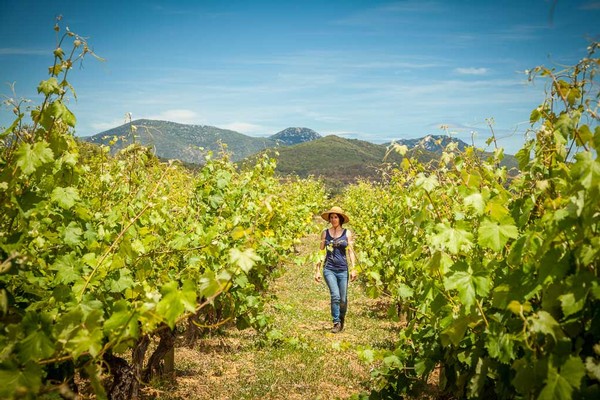 As part of Women's History Month, we're highlighting five inspiring Languedoc women who, year after year, produce some of the most exciting and delicious wines in the region.

They are skilled winemakers as well as farmers, chemists, artists, and marketing wizards.

Meet them, and their fabulous wines, below!
Lidewij van Wilgen
of Terre Des Dames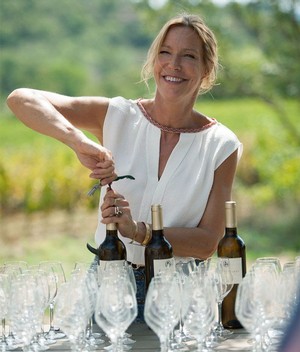 Lidewij Van Wilgen left a high-powered career in advertising to pursue her dream of creating luscious, beautiful, organic wines. Her wines have received awards from Decanter and Wine Spectator, and glowing reviews from British wine maven Jancis Robinson. We agree!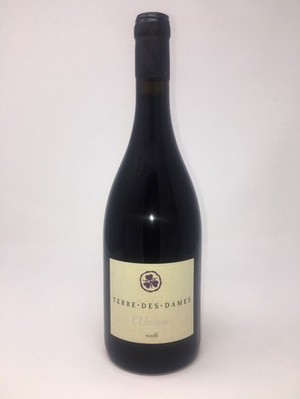 Terre Des Dames
2016 L'Unique
60% Syrah (40 year old vines)
40% Grenache (70 year old vines)
Rich, delicious and smooth, this wine will make you swoon! Try with Pork Tenderloin stuffed with garlic, orange peel, and cherries soaked in Flor de Caña Rum.
---
Laurence Jougla
of Domaine des Jougla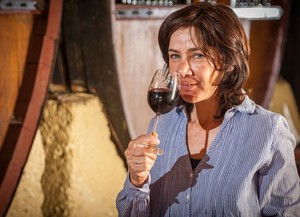 Laurence Jougla draws upon winemaking expertise handed down through her family for generations. Her organic wines are made from grapes grown on varied soils, giving the wines a beautiful richness and softness.

Domaines Des Jougla
2017 Initiale
30% Syrah, 25% Mourvèdre, 25%
Grenache Noir, 20% Carignan
All the varietals of this wine will speak to you in the glass—Syrah gives spiciness and black pepper, Grenache Noir rich, soft fruits, Carignan a rustic leather tone, and Mourvèdre tobacco and chocolate. Great with barbecued ribs, chicken, and burgers.
---
Cathy Izarn
of Borie La Vitarele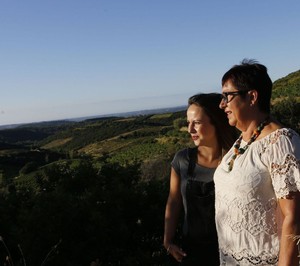 Cathy Izarn and and her daughter, Camille, run an internationally recognized domaine in the St. Chinian appellation. Their organic vineyards are surrounded by wild herbs of the garrigue which contribute to the delicious flavors of their wines, five red and one white. We love them all!
Borie La Vitarele
2016 Le Grand Mayol
40% Bourboulenc, 30% Vermentino,
30% Clairette
Enjoy rich flavors, nice freshness and acidity, and a lovely finish. Think pineapple, pears, and ripe yellow plums. Try with grilled halibut with pineapple and red pepper salsa, or seabass and cabbage spring rolls with ginger and chili dipping sauce. Or both!
---
Pascale Riviere
of La Jasset Castel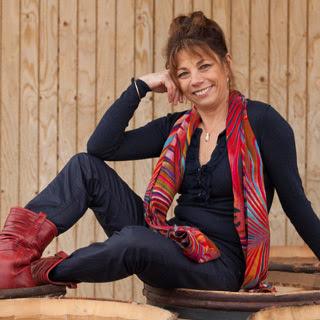 "I fell in love with my first vines, on the highest point of the Causse de Montpeyroux," says Pascale Riviere. "My vineyard is made up of a century-old Cinsault near the village of Arboras, an ancient Carignan tucked away amongst the Olivettes, a purebred Syrah on the edge of an oak forest, and a goblet-trained Grenache in the heart of the Seranne landscape." Could her wines be anything other than divine?

La Jasse Castel
2018 L'Égrisée
35% Grenache Blanc, 35% Carignan Blanc,
30% Roussanne
The name l'Égrisée means "diamond dust" which perfectly describes this wine. Such a complex blend of local white varietals and the Carignan Blanc is quite rare! Crisp and clear with rich tones of white fruit, lemon, and lime with a clean finish. Perfect with seafood, chicken, and salads.
---
Diane Losfelt
of Chateau de L'Engarran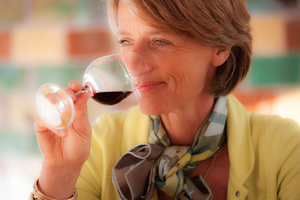 Madame Losfelt has been the winemaker at Chateau de l'Engarran for more than 30 years. Her guiding principles are authentic terroirs, elegance, and personality. Each of her wines shows a strong character and high style, like the winemaker herself.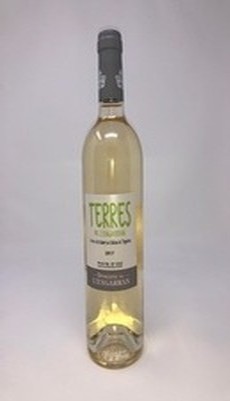 2017 Terres De L'Engarran
100% Sauvignon Blanc
This Sauvignon Blanc is clean and drinkable. Perhaps too much so! Besides the fruity and floral notes, you'll find a hint of almonds and honey in the nose and taste. The fruit is more tropical like pineapple. Serve with grilled fish, veal, and pork.
We are proud to offer the wines of these accomplished winemakers. And there will be more in our next wine club shipment!