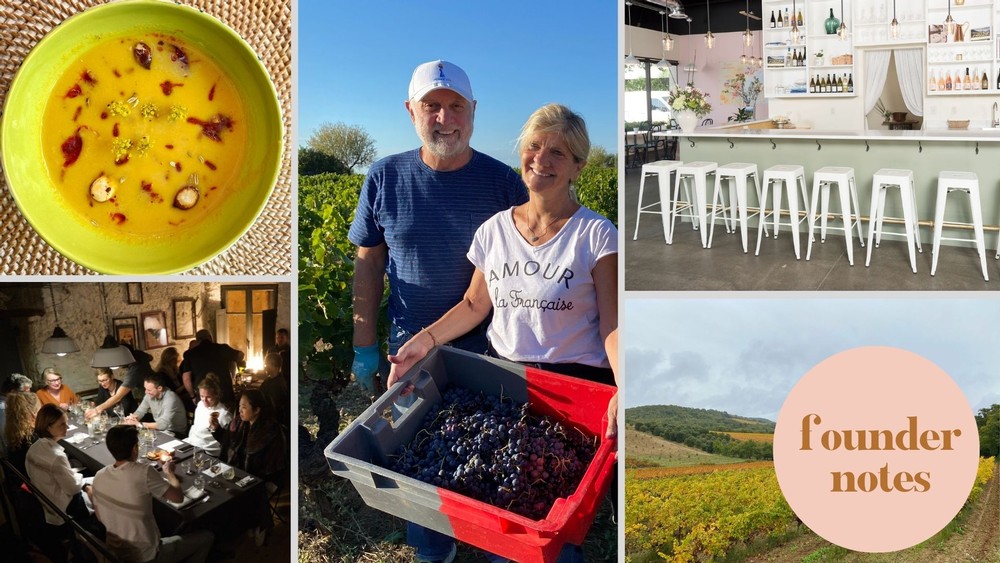 As we look back on 2021, it's hard not to dwell on the difficulties. People suffered and died from COVID-19. Businesses failed and with them the jobs that families rely on. Many of us weren't able to be with the loved ones we count on for support and joy. And divisions seemed to worsen in societies across the world among people who cannot agree on basic facts.
All of this gives us pause. But it also strengthens our resolve to promote kindness and bring people together by sharing our love of the wines, culture, and history of the Languedoc-Roussillon.
Year-End Reflections
2021 brought challenges for Princess and Bear Wines, but also growth, community, and the discovery of delicious new wines. Scroll on for a few highlights!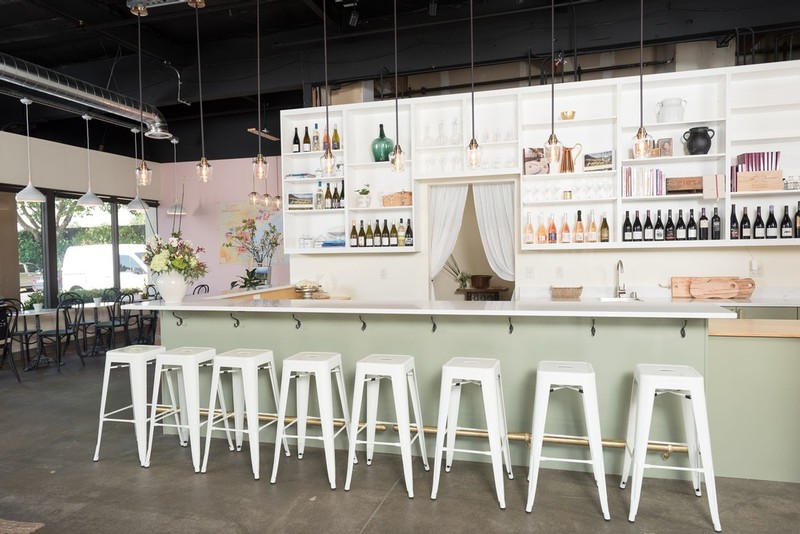 New tasting room, opened April 24, 2021
Thank You For A Year Of Growth
Despite shipping disruptions and an astronomical cost increase, we still managed to find incredible wines at reasonable prices, enabling our business to grow throughout the year. You helped as well! A huge thank you to all of you who introduced friends, family members, and colleagues to our wines through gifts and word-of-mouth.
Welcome To Our New Tasting Room
At the local level, we got off to a rocky start with the closure of our tasting room in Seattle. But a few months later, we opened the doors to our new tasting room, a gorgeous, light-filled space in South Park, an exciting, multicultural neighborhood in Seattle.
Since then hundreds of people from the Seattle area have been able to taste the wines we personally research and select from the Languedoc and Roussillon regions. Thank you to everyone in the Seattle area who visited the new tasting room and shared it with friends. We deeply appreciate the warm welcome we've gotten from the South Park community.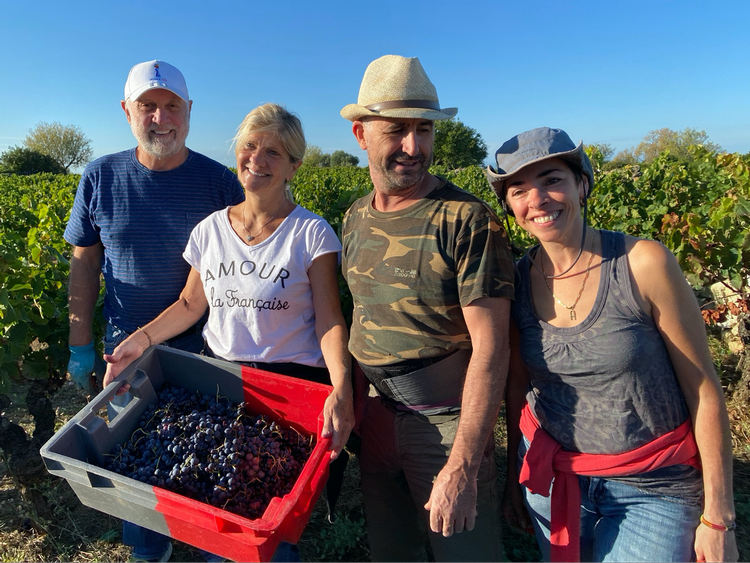 Carol and Steve with independent winemakers Franck and Christina Avéla
Introducing—Fabulous New Wines And Winemakers
Because Europe was still quiet in the beginning of the year, we had few visitors and didn't travel much. As a result, we had plenty of time to taste new wines and discover fabulous new winemakers. We continue to be inspired every day by the hard work of small, independent winemakers and their families. The hands-on nature of their winemaking and the quality of their wines is rare and admirable.
Our wine club members will be receiving some of these incredible new wines in the coming months. For those of you who aren't yet wine club members, we'd like to "whet your appetite" with two recipes that will be included in the next wine club shipment:
1st Annual Wine Club Party (In The Languedoc!)
Another bright star in our year was the first annual party for our Mediterranean wine club members and others who have strongly supported Princess and Bear Wines. We hosted the party at our home with music, fantastic food, and five of our winemakers and their partners and spouses.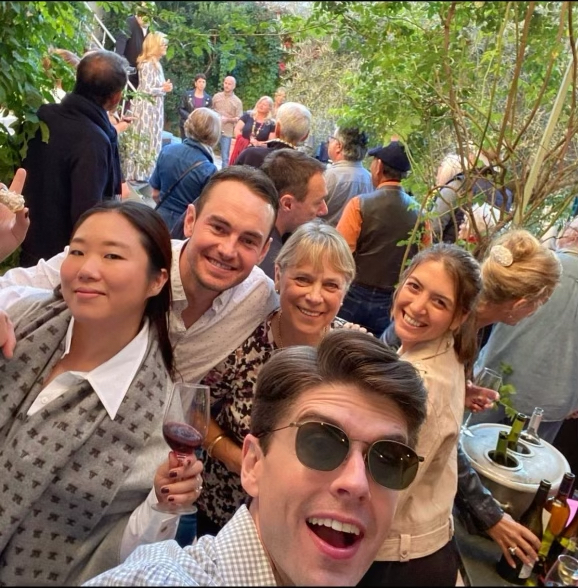 Friends new and old at the 1st annual wine club party
Our local travel partner, Vin en Vacances, also organized day trips to the many historical sites in this region. This included a seafood lunch on the Mediterranean where the Romans first landed, just before they planted vineyards in the Languedoc over 2000 years ago. It was a true joy to introduce this beautiful region and a few of our winemakers to our wine club members.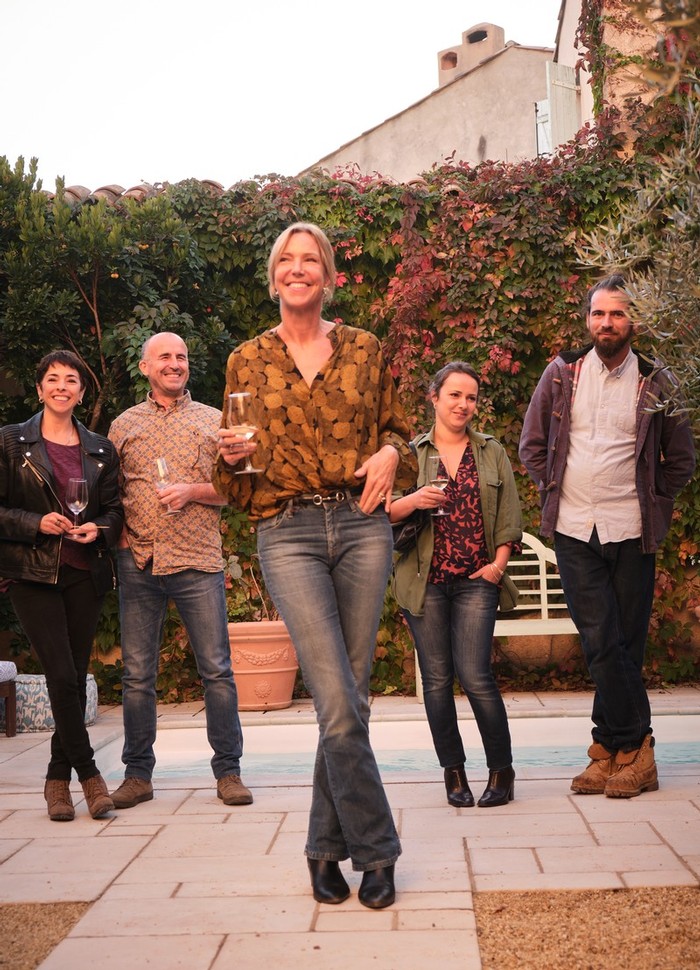 Winemakers at the annual party, left to right: Franck & Cristine Avéla - Domaine Avélla, Lidewij van Wilgen - Terre des Dames, Camille & Ulrich Izarn - Borie la Virarèle.
Hope And Adventure In The New Year
Despite the challenges of 2021, we feel a sense of enthusiasm and excitement for what the next year will bring. Thank you for your support, and for trusting us to introduce you to wines far off the beaten path! We hope you'll continue this adventure with us in 2022, as we go deeper into the heart of the Languedoc-Roussillon wine region.
Wishing you and yours love, good health and joy!
Santé,
Carol Bailey and Steve Medwell
Founders, Princess and The Bear Wines
Learn more about Vin en Vacances.