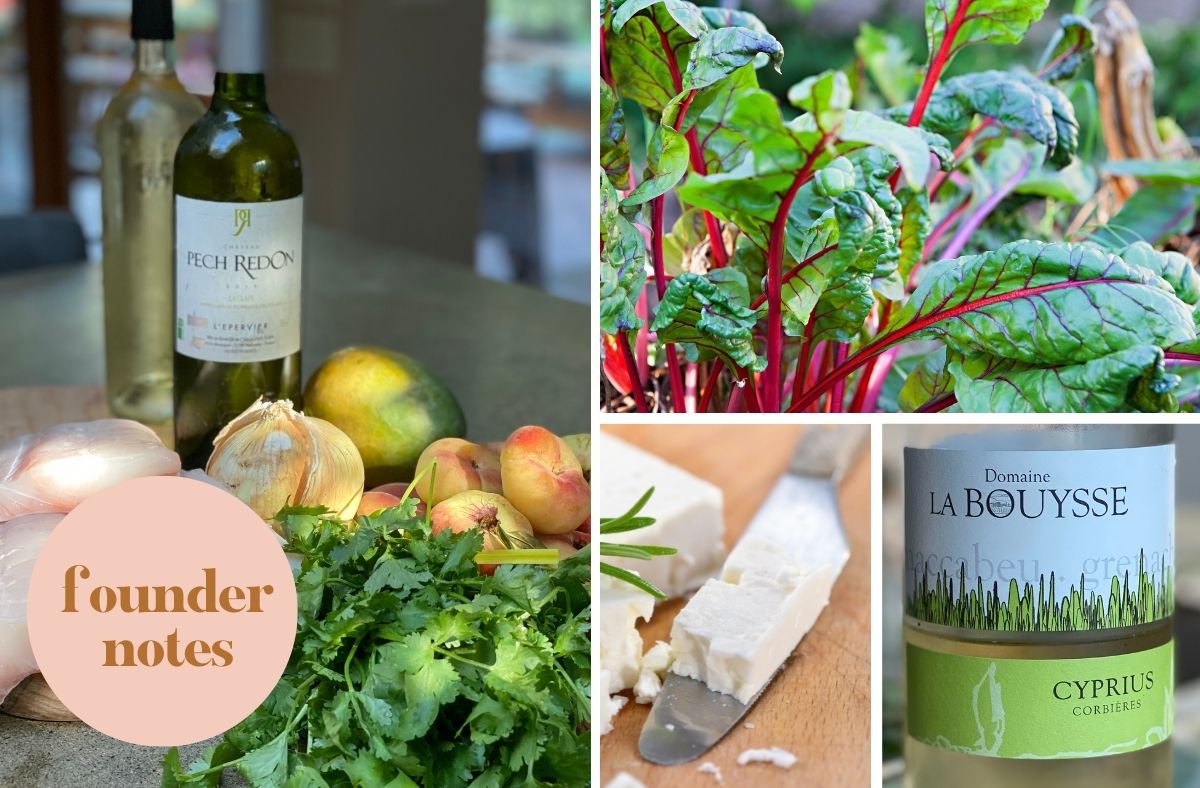 One of the benefits of the Princess and Bear Wine Club is access to original food and wine pairings. For every quarterly shipment, we design recipes to complement the specific aroma, flavor, and body profile of each wine.
Designing these food and wine pairings starts in our home in the Languedoc. Each year, we tour the region, tasting hundreds of cuvées but selecting only a small percentage to import to the US.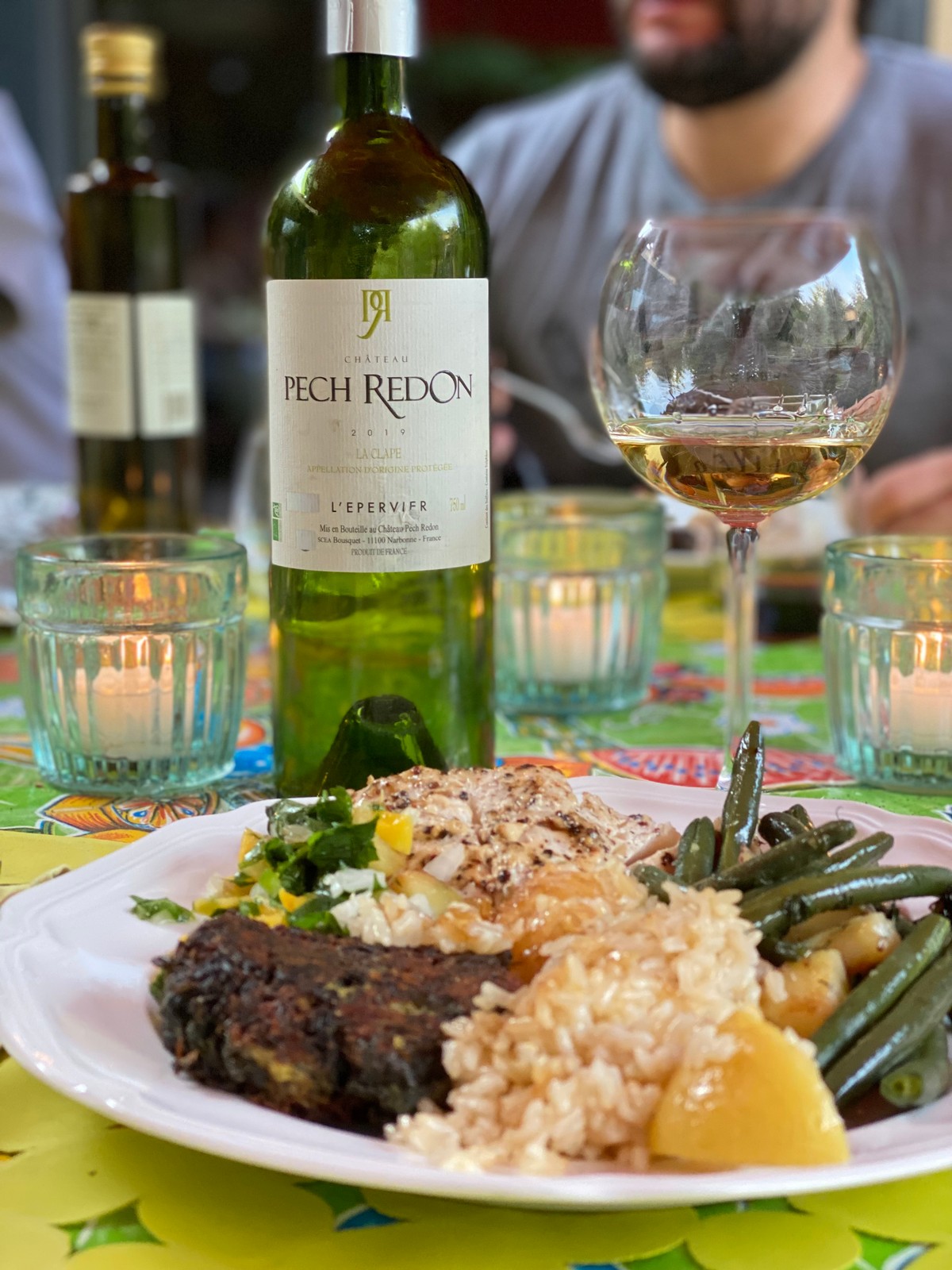 L'Epervier Blanc ($32.99/@) paired with Swiss Chard Fritters. Recipe designed by Founder, Carol Bailey.
In food and wine pairing, the magic happens when the food elevates the experience of the wine, and the wine brings sparkle and depth to the foods that nurture our bodies and spirits. — Carol Bailey, Founder, Princess and The Bear
After visiting a domaine and discovering a "winning contestant," we leave with a bottle to enjoy at home, just as our customers eventually will.
Here's where the fun begins!
In an almost meditative silence, we taste the chosen wine, teasing out the nuances. As we refine the aroma, flavor, and body profile, the perfect food and wine pairing begins to emerge.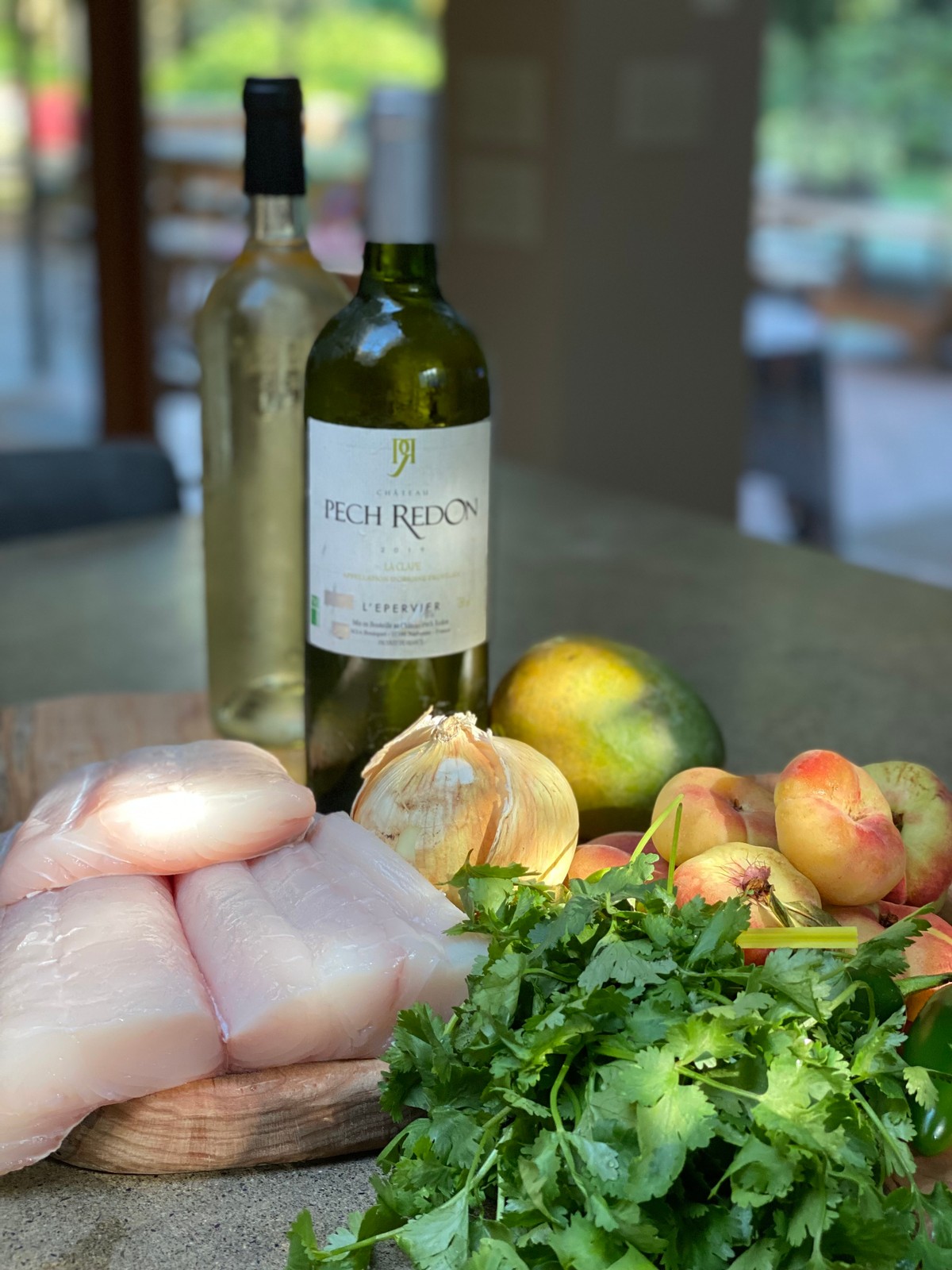 Ingredients for Halibut w/Peach-Mango Salsa. Recipe by Founder, Carol Bailey. Pairing suggestion 2019 Cyprius ($22.99/@)
Carol then draws upon her expertise as an internationally trained chef, most recently at the Ballymaloe Cookery School in Cork, Ireland. She also taps into a lifetime of dining on the culinary creations of excellent home cooks and world famous chefs. The result — a unique recipe that complements and enhances the flavor profile of the wine, and vice versa!
We invite you to sample two Princess and Bear recipes: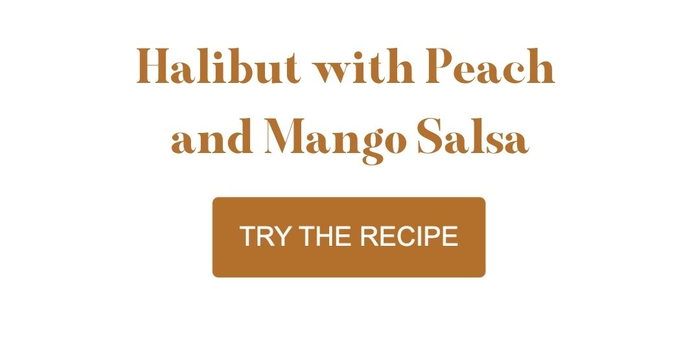 ---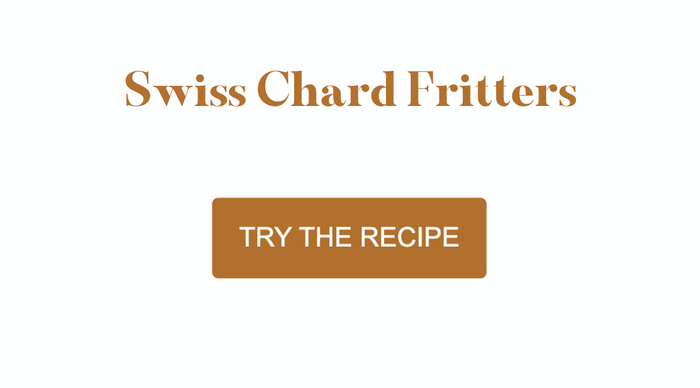 A votre santé,
Carol Bailey and Steve Medwell
Founders, Princess and The Bear Wines