June 21, 2022 | The Princess and The Bear
Award-Winning Wines From Rugged Slopes: Domaine de la Rectorie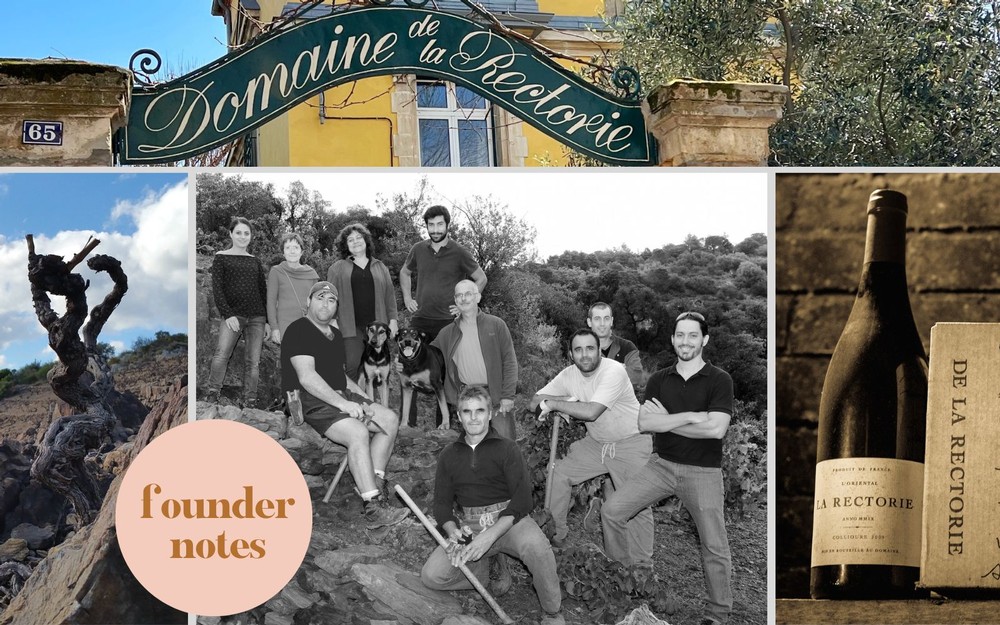 ---
Our mission is to expand and delight your wine palate by sharing the undiscovered viticultural gems of the Languedoc-Roussillon. Friends often help out by telling us about amazing wines they've discovered while traveling in our region.
Last year, we received this message from a friend who was visiting the artist village of Collioure which is in the Roussillon region, right on the Spanish border: "You must share the wines of Domaine de la Rectorie in the US!" We followed up on his suggestion, made a visit down to the domaine, tasted their wines, and discovered a true jewel.
Wines Nurtured On Unforgiving Slopes
Domaine de la Rectorie is a family domaine located in Banyuls-sur-Mer, an area of the Roussillon which at first glance seems inhospitable to any kind of farming or viticulture. The geography is incredibly steep, rocky, and hard to access. Yet vineyards have been planted on the surrounding hillsides for centuries and the village is world famous for fortified sweet wines.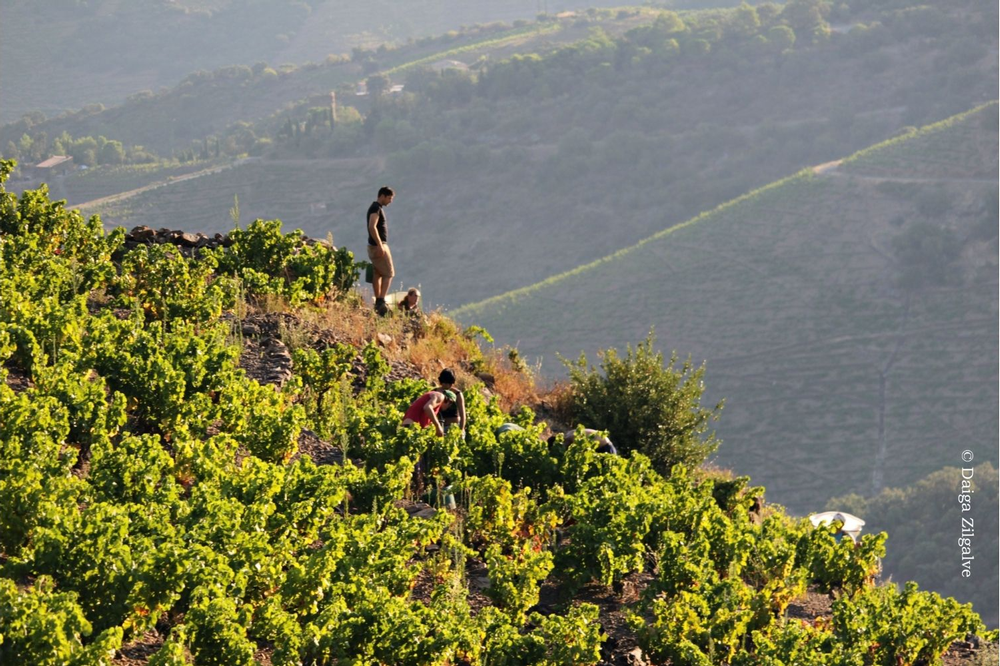 Domaine de la Rectorie's high-altitude slopes produce extraordinary wines.
The steep, rocky slopes are so unforgiving that to this day machine harvesting isn't even an option. Grapes must be harvested by hand, and cultivation is aided by the family's team of horses.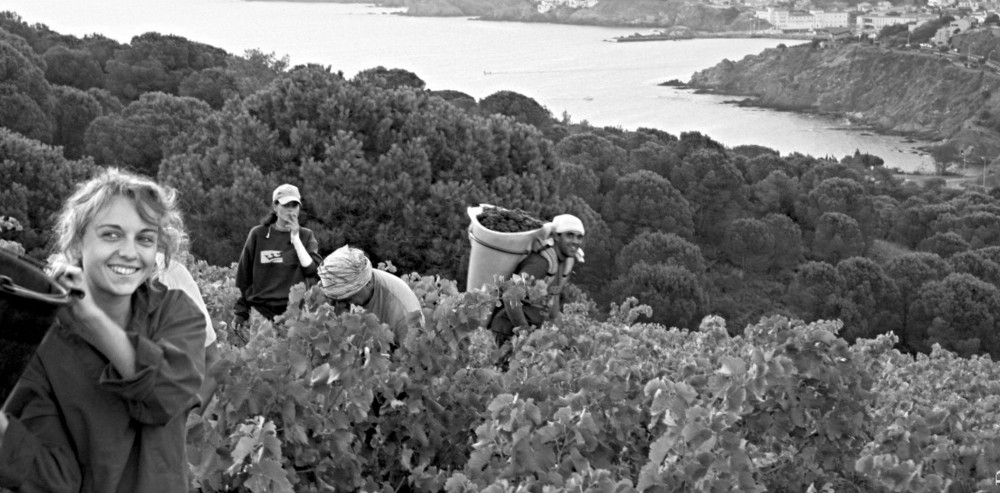 Domaine de la Rectorie's vineyards must be hand-harvested.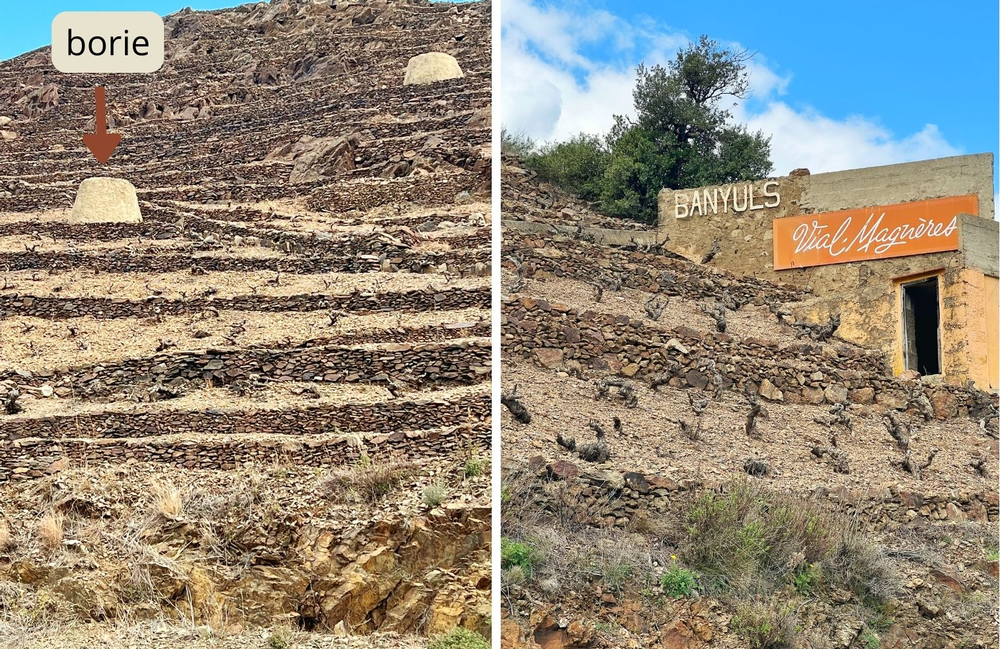 For centuries, "borie" or huts have shaded vignerons and their animals from the intense heat on the rugged slopes of Banyuls-sur-Mer. The borie also provide storage for tools.
On The Trail Of An Undiscovered Gem
To learn more about Domaine de la Rectorie, we dispatched one of our most knowledgeable team members, Ioana Bucur, French Wine Scholar, COO, and tasting room manager. After experiencing the wines and spending time with the winemakers, Ioana delivered her verdict — the wines of Domaine de la Rectorie were spectacular, embodying all of the qualities that first attracted us to the winemaking renaissance of the Languedoc-Roussillon. Artisanal, influenced by terroir, shaped both by tradition and creativity, these wines captured it all.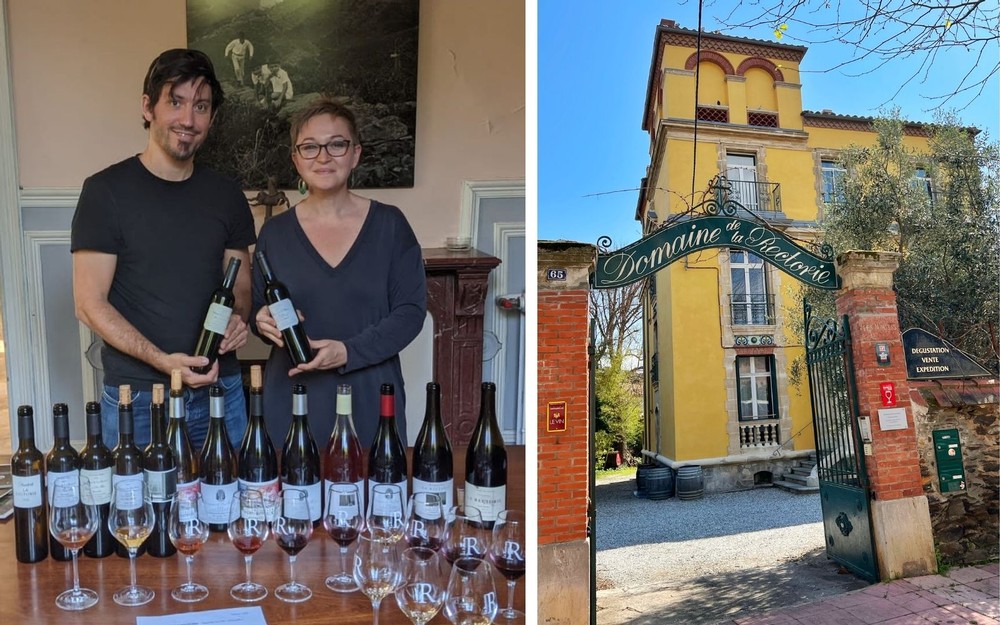 Ioana with Emilio Perez, Domaine de la Rectorie's export and sales manager.
Since then, we've been able to visit the domaine and experience these stunning wines ourselves. We toured the vineyards and the winemaking facilities. Following in Ioana's footsteps, we met with Emilio Perez, an amazing team member.
La Rectorie is run by founder Thierry Parcé and his son Jean-Emmanuel. The Parcés are members of a winemaking family whose roots run deep in Banyuls-sur-Mer. Thierry's great-grandmother, Thérèse, oversaw the vineyards for nearly 50 years. At that time, the grapes were taken to the local cooperative cellar for vinification. Thérèse's father, Marcelin, made fortified sweet wine in the second half of 19th century.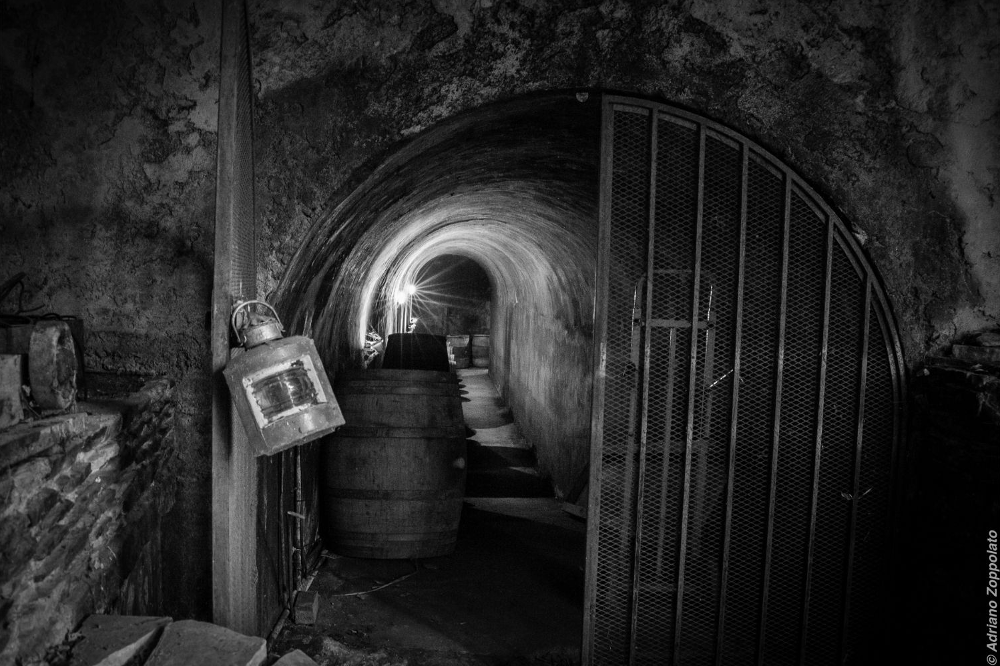 The wine cave was once a WWII underground bunker. It's now used for more peaceful purposes.
Award Winning Wines In Demand
Extreme geologic conditions, hands-on viticulture, and generations of winemaking expertise coalesce to create the exquisite wines of Domaine de la Rectorie. It's no surprise that the wines have received numerous awards and are in demand all over the world. Princess and Bear was able to secure a small allocation of four cuvées: L'Argile (white), L'Oriental (red), Montagne (red), and Leon Parcé (vin doux naturel, natural sweet wine).
We normally reserve new wines for our club members, but we've decided to make these wines widely available. After the shipment arrives in August, wine lovers can purchase them on the website and in our tasting room.
We are off to Greece soon with our family. We will be looking for new grape varieties that are accustomed to high temperatures because those should be appearing in the vineyards of the Languedoc-Roussillon more and more. Thanks for joining us on our adventures!!
A votre santé,
Carol Bailey and Steve Medwell
Founders, Princess and The Bear Wines
P.S. Our annual party for Mediterranean wine club members will take place in early October 2022. Once again, we've partnered with Vin En Vacances to create a fabulous travel program that will include tours, wine tastings, and restaurants — all off the beaten path. Review the itinerary and learn more here.