Our Story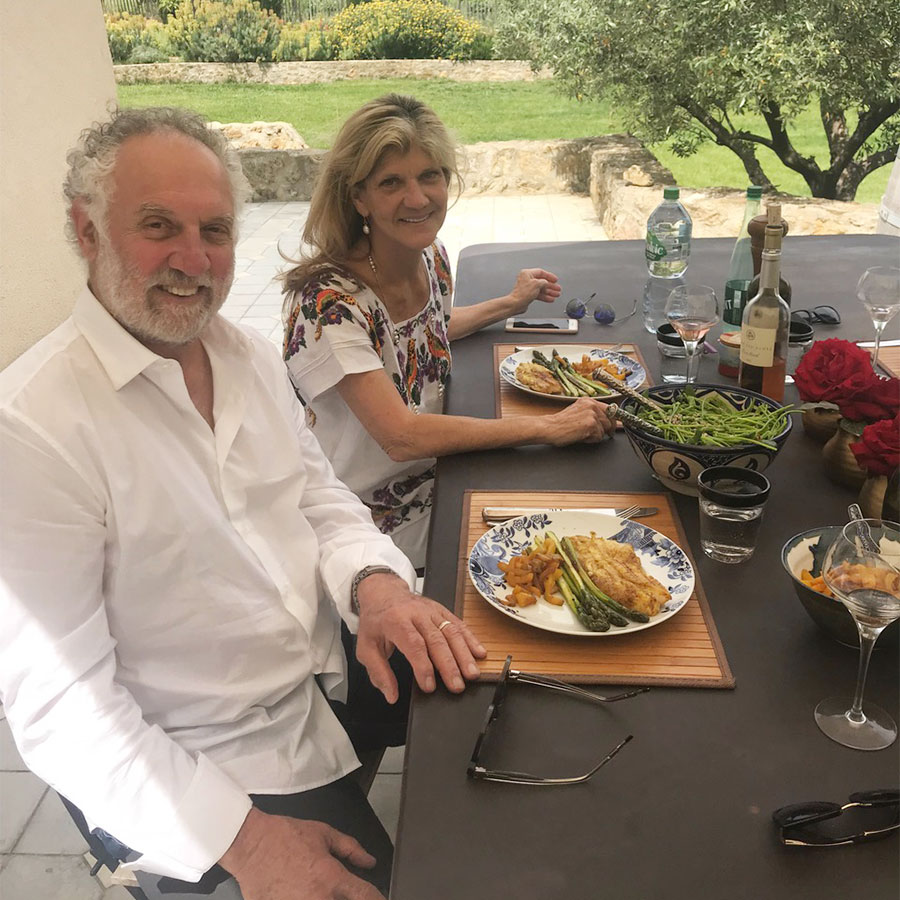 The Princess and The Bear was founded by Carol Bailey (The Princess), a family law attorney and mediator, and Steve Medwell (The Bear), a surgeon. In our time together, we have had the good fortune to travel and sample delicacies both familiar and exotic — old favorites alongside new discoveries. When the time came for a change of pace, we sought the best of both worlds.
It was almost by accident that we discovered the Languedoc-Roussillon, a wild and unspoiled region of France undergoing a renaissance in winemaking-from bulk wines to old vine artisanal wines. We bought a home there and then realized "it's New World exhilaration in an Old World region!" In the last 20 years winemakers have come from all over the world to make wine here. Our heads and hearts were captivated by the culture, the history, the ruins, the people, the Mediterranean, the castles, the food, the olive trees, the figs and the fields lush with lavender, poppies and the herbs of the "garrigue". And, of course, the wine! There are vineyards everywhere, each with a fascinating story to tell and a luscious gift to give.
Together, we decided to shine a light on this incredible part of the world; and what better way to do it than by sharing its wines with our native country? This fascination with all things oenological was not surprising — Carol's mother was an importer of French wines to the US in the 1970s, as well as an energetic entertainer, bringing together great people, great wine, and great food effortlessly (or so it seemed).
We witnessed the evolution of American preferences over decades, moving from 'white, red or pink' to a much more knowledgeable, nuanced and curious approach that perfectly suits the remarkable, accessible and affordable wines produced in Languedoc-Roussillon. Far beyond Chardonnay and Cabernet Sauvignon.
These wines will transport you to our enchanting paradise where we taste hundreds of wines a year to bring the best and most exciting to US wine lovers. Each wine tells a story of the land, the weather and the winemaker's passion. We invite you to explore with us, uncork these wines with family and friends and share in the untamed and extraordinary spirit of the Languedoc-Roussillon