Simple and savory fall recipes
With Fall approaching and some regions experiencing unusually cold temperatures, we thought we'd share our recipe for Oxtail Stew to warm your bones and please your palate. This all-in-one-pot recipe is easy to make. Just combine the ingredients, simmer for three hours, and presto — a fabulous meal! Recipe below.

Pair with La Feline from one of the best winemakers in the Languedoc, Michel Escande (bottle shot and tasting notes below).

For those of you at the tail end of a long, warm summer, we've got you covered! Keep scrolling for three simple and delicious French aperos (appetizers)...
Featured Recipe
Oxtail stew with truffled polenta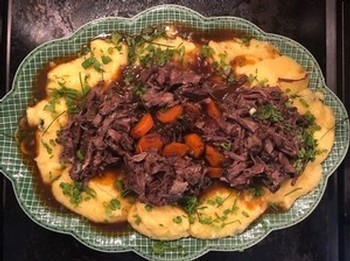 Wine Pairing
2016 La Féline
$21.99
70% Syrah, 20% Grenache Noir, 10% Carignan

This La Féline cuvée is made from handpicked, organic grapes with long maceration on the skins. A 2016 vintage, this wine is still in its youth; very spicy in the nose with hints of pepper and cumin.

In the mouth, it's deep and fruity with licorice and garrigue, smooth and silky in the aftertaste.
Très elegante!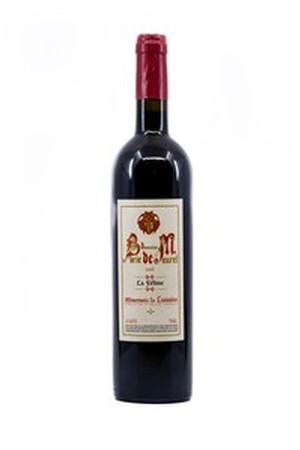 Comme Les Français
It's simple and delicious to enjoy the French tradition of afternoon aperos (appetizers) with friends. If the warm summer weather is lingering in your region, you can sit outside, as we did yesterday, with these simple aperos and a beautiful Sauvignon Blanc...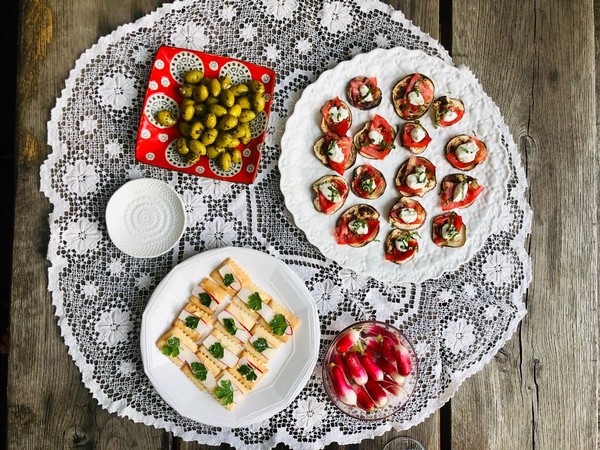 Aperos pictured: radish on crispy crackers, eggplant chips, and green olives

The lowly radish finds glory, thinly sliced on a crispy cracker with a dab of organic butter, a sprinkle of Maldon sea salt, and a sprig of parsley.

Eggplant chips are simple delights. Just slice the eggplant and dry out on the grill or in a pan. Serve with a slice of garden fresh tomato, a dollop of herbed ricotta, and fresh basil.

Green olives marinated with mixed herbs and lemon juice complete a perfect afternoon aperos.

Pair with our current favorite wine for apperos, Château Salies Sauvignon Blanc.
Wine Pairing
Chateau salies sauvignon
$14.99
100% Sauvignon Blanc

Super drinkable, this Sauvignon Blanc is made from grapes matured in the warm sun of the south of France. So it has a warmer and friendlier personality than other Sauvignon Blancs you may have tasted which often have a grassy flavor, typical of grapes grown in cooler climates.

A crowd pleaser, this wine is loved by novices and professional tasters alike!