Expand Your Palate with Extraordinary Wines
From a uniquely diverse and unspoiled region of France
We are dedicated to delivering these delights to your door
Described by wine critics as "the most exciting wine region of the whole of France", the Languedoc-Roussillon is enjoying a wine-making renaissance. Young, passionate winemakers are producing delicious, affordable, award-winning wines in this breath-taking terroir.
The Princess and The Bear is the only wine club focused exclusively on this exciting region, delivering the best of the Languedoc-Roussillon to wine lovers across the US. Our pride in this place brings joy to your glass!
Selected By Hand
We live most of the year in the Languedoc region. So it is easy for us to taste hundreds of wines, tour vineyards, speak with local chefs and meet local winemakers. For 2020 we chose 40 new wines after tasting about 800! We choose each wine because of one of more exceptional qualities. Our wines express the essence of this stunning region — "root to sip" artisanal wines; culinary treasures; and rich multicultural history.
We offer carefully curated club shipments and individual bottle sales for all types of wine enthusiasts — from casual imbibers looking for a truly delicious wine at a great price, to adventurous flavor seekers who love "cult" wines and seasoned wine connoisseurs who want to know about the finest winemakers in the world. This region has it all!
Our wines are best enjoyed over a delicious meal with family and friends. We want our club members to experience these wines fully, so every wine club shipment includes original recipes created to delight you and your guests by enhancing the unique qualities of each of our wines. Each recipe is written by our internationally trained chef and co-founder Carol or a regional guest chef to turn each bottle of wine into a celebration!
Join us, in exploring this innovative "new" frontier of winemaking, in the oldest winemaking region of France!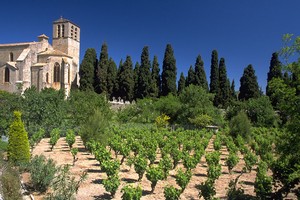 Get Your Hands On Our Wines
We sell our wines in three ways:


Through curated quarterly club shipments. Supply is extremely limited — these wines are only available to the public after club shipments have been fulfilled.

Through our online wine shop — a limited selection of club wines are available for purchase* by cult wine lovers looking for rare and delicious wines.
*We are delighted to offer club members a discount on every purchase.

By advance reservation — sign up for our newsletter and you'll receive exclusive offers, giving you advance access* to superb small-batch wines, made with care by some of the region's most outstanding winemakers.
*Wine club members always have first access to our wines. After our club shipments go out, if there are additional bottles available only then are they offered to the public through our website.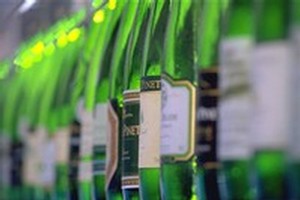 Try Something Different
Each year, as our founders live in the region, we are able to taste hundreds of wines and make a small selection of wines to import to the US. Our selections showcase the fantastic diversity of grape varieties, winemaking innovations and wine growing regions of the Languedoc-Roussillon. The spirit of diversity extends to farming techniques, with most of our vignerons (winemakers) embracing organic, biodynamic and chemical free viticulture. Each quarter your wine club shipment reflects this delicious, dynamic diversity. We invite you to celebrate it with every sip.
Sharing Our Passion For Sharing
Founded in 2017 by our Chief Winetasting Officers – Carol Bailey (The Princess), a family law attorney and mediator, and Steve Medwell M.D. (The Bear), a surgeon – The Princess and The Bear was born of a love of adventure and a passion for the beauty of the Languedoc-Roussillon region, forged on the ground, amongst the vines.
After buying a home in the region, Carol and Steve began tasting the exceptional, affordable local wines and meeting the dedicated, talented winemakers. They soon learned that the region was undergoing an astonishing transformation – from producing bulk wines to crafting delicious, artisanal wines that are true expressions of the magical wine trinity: the terroir, the grape and the wine maker. No bells or whistles required.
Since then, The Princess and The Bear team has grown along with our feet-on-the-ground knowledge and expertise. Carol and Steve spend 9+ months of the year in the Languedoc so they have the opportunity to taste wines all year and hear the latest news from local chefs, winemakers and wine lovers! They have spent years studying, tasting, evaluating, and eventually attaining Masters Certification from WSET in the wines of the South of France - honing their palates to ensure that every wine you receive will expand and delight yours.
Assemble your friends and family, get your corkscrew ready! Join us in exploring this magical, uniquely varied terroir and celebrating the independent-minded winemakers behind these extraordinary wines.