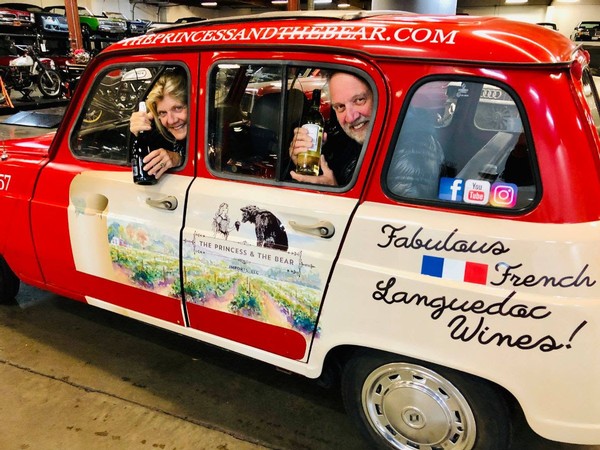 Let Us Bring the SuperNatural South of France to You!
Choose from our Amphora, Cathar, or Mediterranean collections to receive quarterly curated shipments of hard-to-find, small batch, artisanal wines.
Be the first to experience the undiscovered cuvées of the Languedoc-Roussillon
Attend live video Q&A events with winemakers, chefs, and sommeliers
Receive food pairing recipes and tasting notes
Customize your collection for all red or all white
Memberships start at $29/month (billed quarterly)
Complimentary shipping and 15% off individual bottles from our shop — anytime
If you're already a club member we have some exciting news for you below about our upcoming shipments—and please share the news about our wine club with friends who don't know yet about The Princess and The Bear.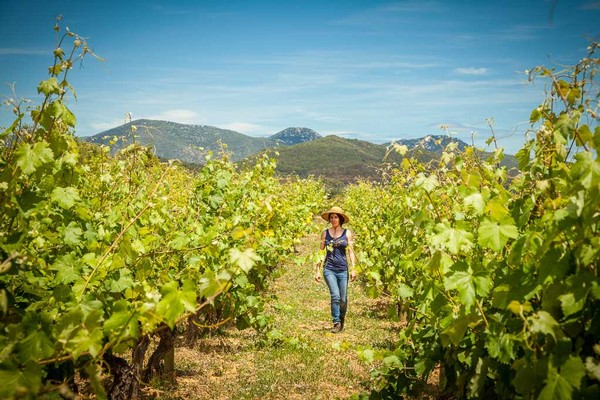 Many of our winemakers have embraced organic, biodynamic & chemical-free viticulture.

Our club is one of a kind. The Princess and The Bear is the only wine club focused exclusively on the Languedoc-Roussillon, described by wine critics as "the most exciting wine region of the whole of France."

In a recent New York Times piece, Eric Asimov highlighted the incredible wines of Languedoc and the importance of knowing the right winemakers. That's where we come in! Our wines are curated with the assistance of award-winning wine purveyors, Richard and Linda Neville. Richard also chooses wines for sampling for the famous European wine critic and wine writer, Jancis Robinson.

We also travel throughout the region, personally meeting winemakers and tasting hundreds of wines. The result — high caliber wines that are also affordable.
Recipes for the perfect meal pairings are included with each wine
Each quarterly shipment from our Amphora, Cathar, and Mediterranean Collections includes tasting notes from a Languedoc sommelier and recipes for delicious food pairings.

Cathar and Mediterranean club members can boost their wine knowledge and ask questions during live video Q&A events with the Princess and the BearFounders, Carol and Steve, as well as guest sommeliers, winemakers, and chefs of the Languedoc region.
Once a year, our Mediterranean club members can attend an Invitation-Only wine tasting evening in the Languedoc-Roussillon. Carol and Steve are joined by their sommelier, chef, and other wine-loving friends for an unforgettable evening of wine, cuisine, and culture.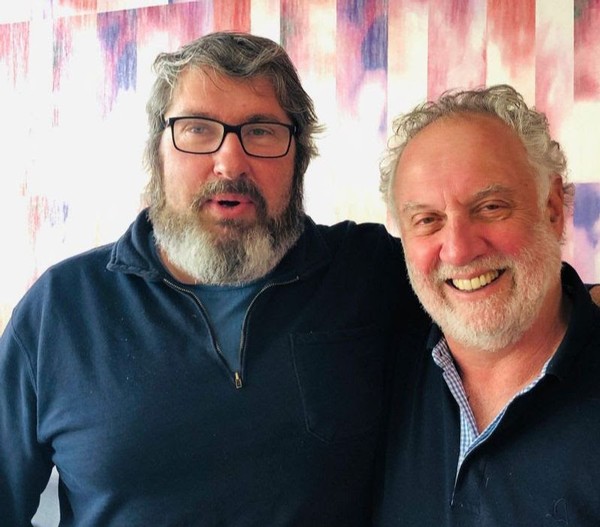 The Bear with one of our new winemakers, Simon Coulshaw of Domaine Trinites
Our next club shipment will be extra special because we're introducing several exciting new winemakers. Here are two of these bright stars:

Séverine Bourrier of Domaine Château de l'Ou is one of the women winemakers who is fueling the Languedoc wine renaissance. Château de l'Ou was recently touted as "A Rising Star in the Roussillon" by wine critic, Jeb Dunnuck. Our June shipment will contain her Syrah, Infiniment de l'Ou 2016, which Jeb describes as a "broad, expansive and supple" cuvée that "drinks well right out of the gate."

Simon Coulshaw of Domaine des Trinités was drawn to the Languedoc because he felt its pockets of "terroir" offered a better opportunity to create extraordinary wines than the more commercial wine producing regions. Our June shipment will contain his wine, Trinités l'imaginaire with Rousanne. This is a rare orange wine that's full-bodied, clean and intense with flavors of almonds, pears, and honey.

What are you waiting for?! Join today and secure an Amphora, Cathar, or Mediterranean Collection in time for our June shipments.