October 12, 2021 | The Princess and The Bear
Travel, Wine, Food, Culture: Wine Club Party In the Languedoc!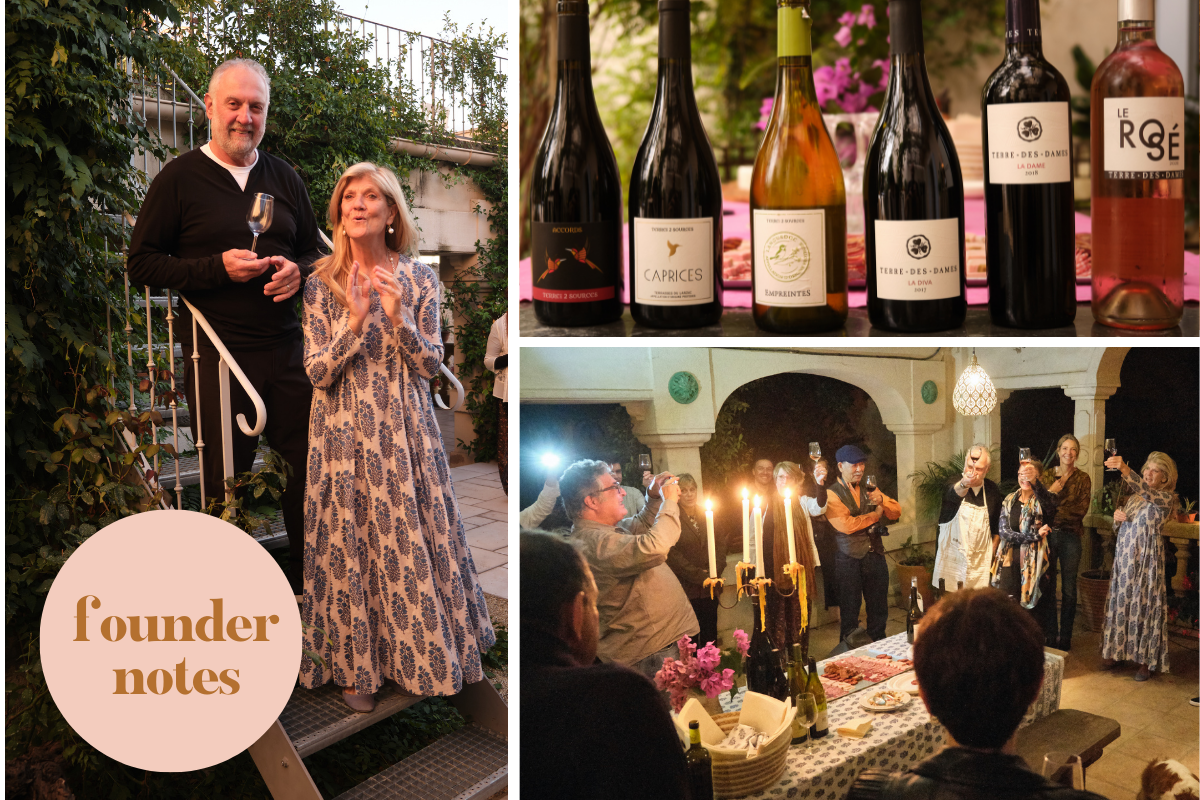 October 9th marked our very first wine club party at our home in the Languedoc. It was a magical evening, filled with incredible food and wine, laughter, music, and friends, new and old.
Twenty-five of our top-tier Mediterranean wine club members and other supporters of Princess and Bear Wines flew from all over the US to join us. European friends and five of our winemakers attended as well.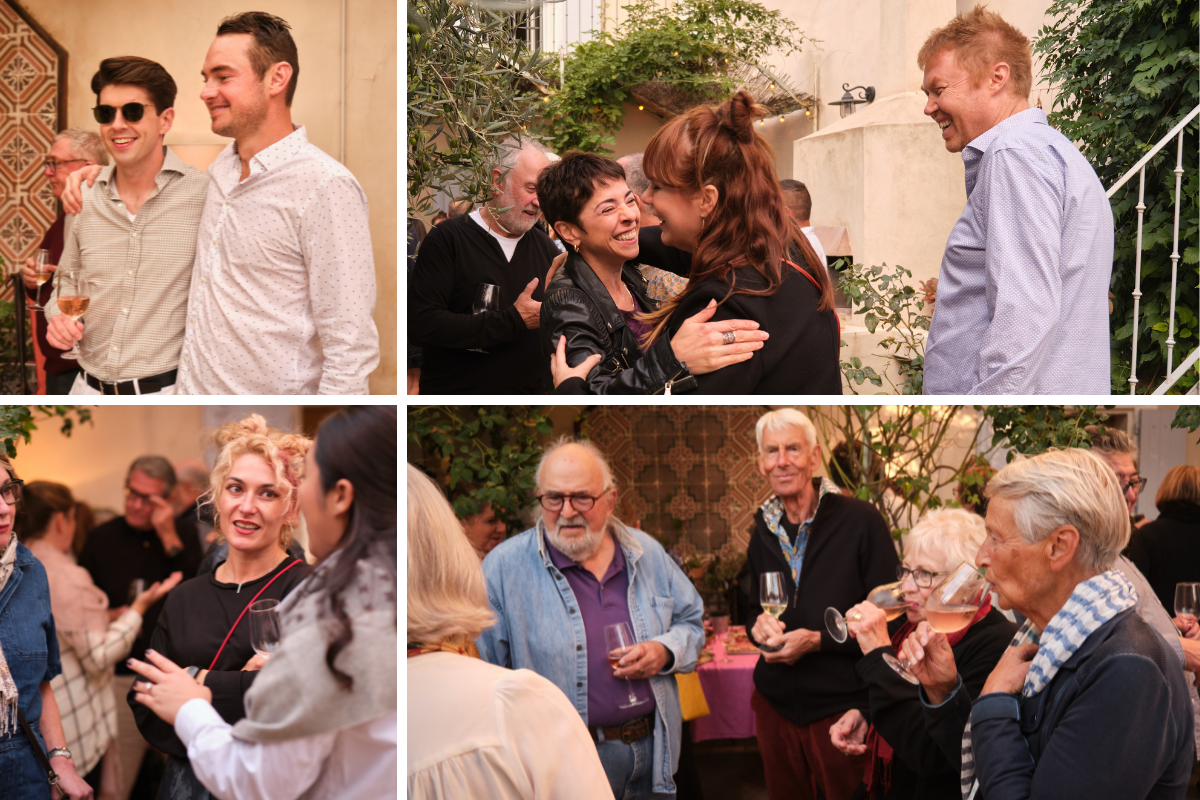 Oct. 9th party at Carol and Steve's home in the village of Quarante
The wine was flowing and the food was fabulous, enhanced by the music of a British DJ who played Brazilian classics throughout the evening, creating an atmosphere both cozy and cosmopolitan.
The party was part of a tour we organized with our friend Wendy Gedney of Vin en Vacances, one of the premier vineyard tour companies in the Languedoc.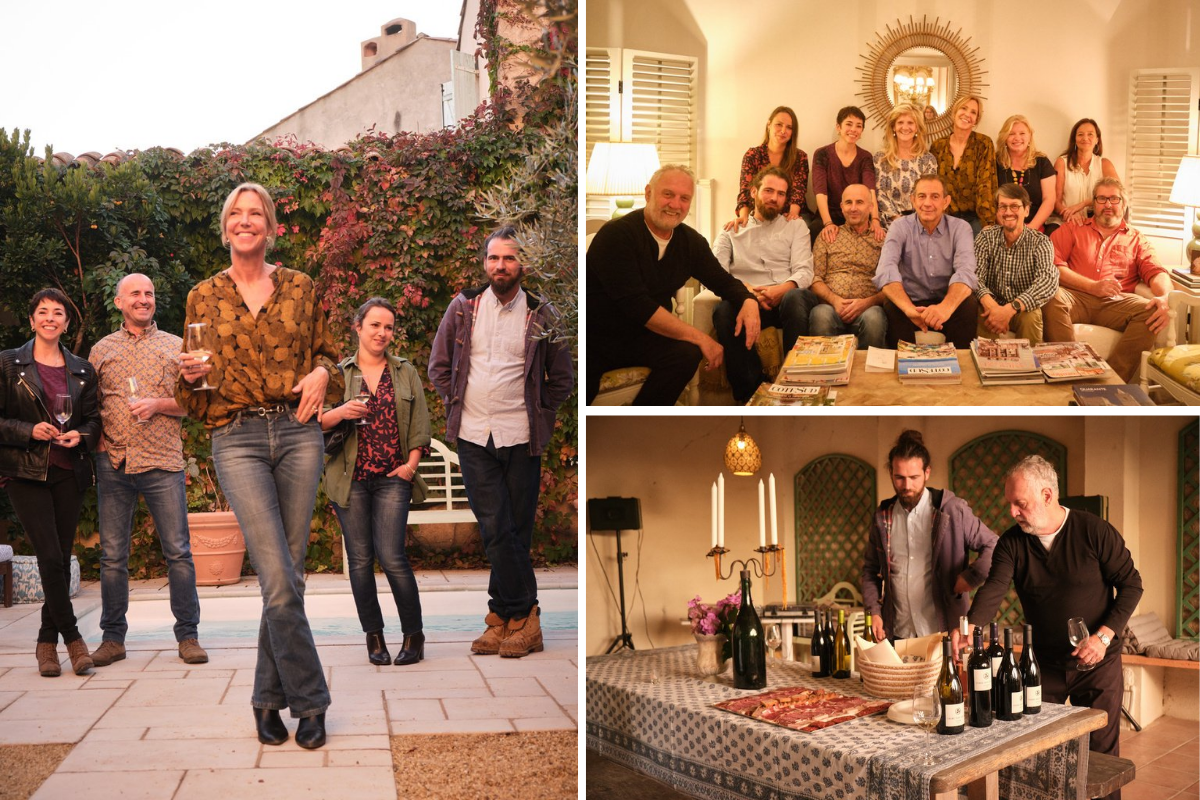 Winemakers at the party. Left Photo: Franck & Cristine Avela - Domaine Avela (left), Lidewij van Wilgen - Terre des Dames (center), Camille & Ulrich Izarn - Borie la Virarele (right). Upper Right Photo: Simon & Monica Coulshaw of Domaine Trinites (1st from right), Kirsten & Glen Creasy of Terre2Sources (2nd from right).
For us, the wines, landscape, culture, and food of the Languedoc-Roussillon region are inextricably intertwined. This tour was designed in that same spirit. — Carol Bailey, Founder, Princess and The Bear
The itinerary included wine education, tastings, and tours of several artisanal, organic winemakers who own their vineyards, cultivate their vines, and carry out all aspects of the winemaking themselves, root to sip. We trust that everyone on the tour felt as inspired as we do by these incredible individuals.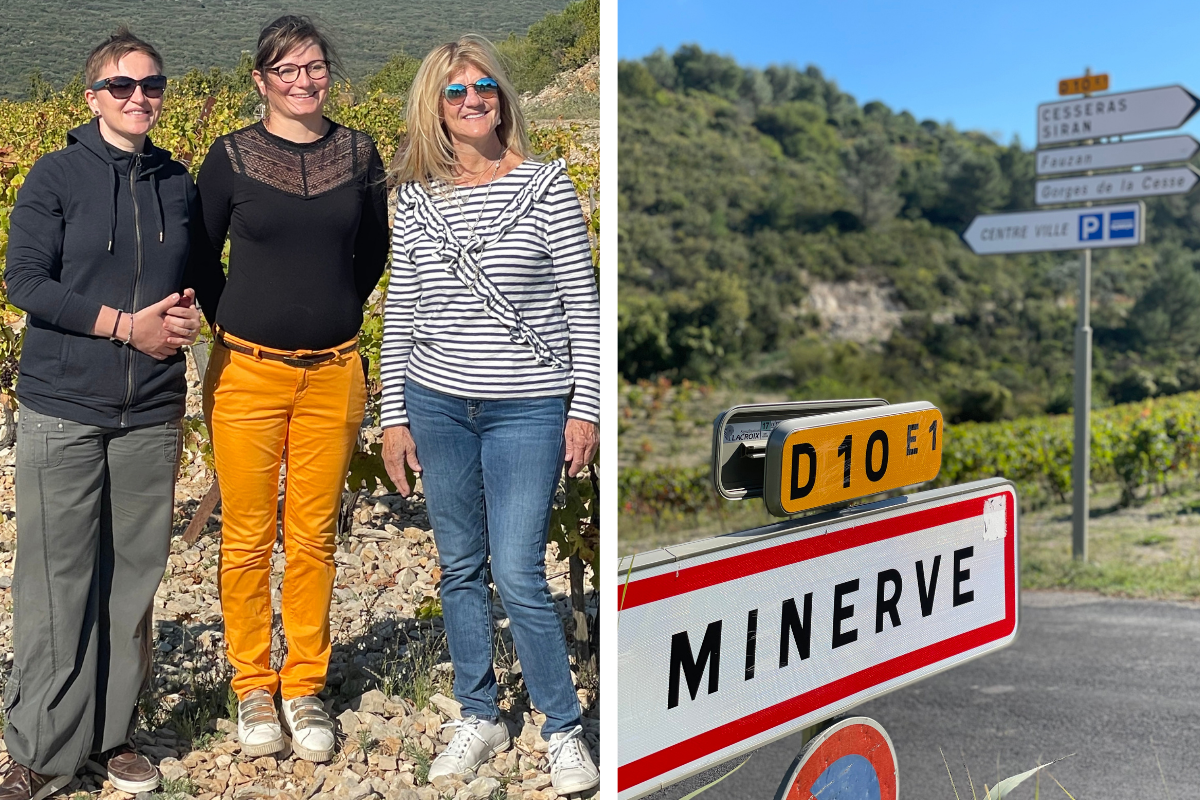 Left: Princess and Bear Founder Carol Bailey and COO Ioana Bucur with 23-year-old winemaker Audrey Rouanet of Domaine Rouanet Montcélèbre. Right: Street signs and vineyards outside the medieval town of Minerve.
Historic markets, medieval castles, and a restaurant on the Mediterranean Sea near the salt flats rounded out the program, offering participants a rich experience of this extraordinary region.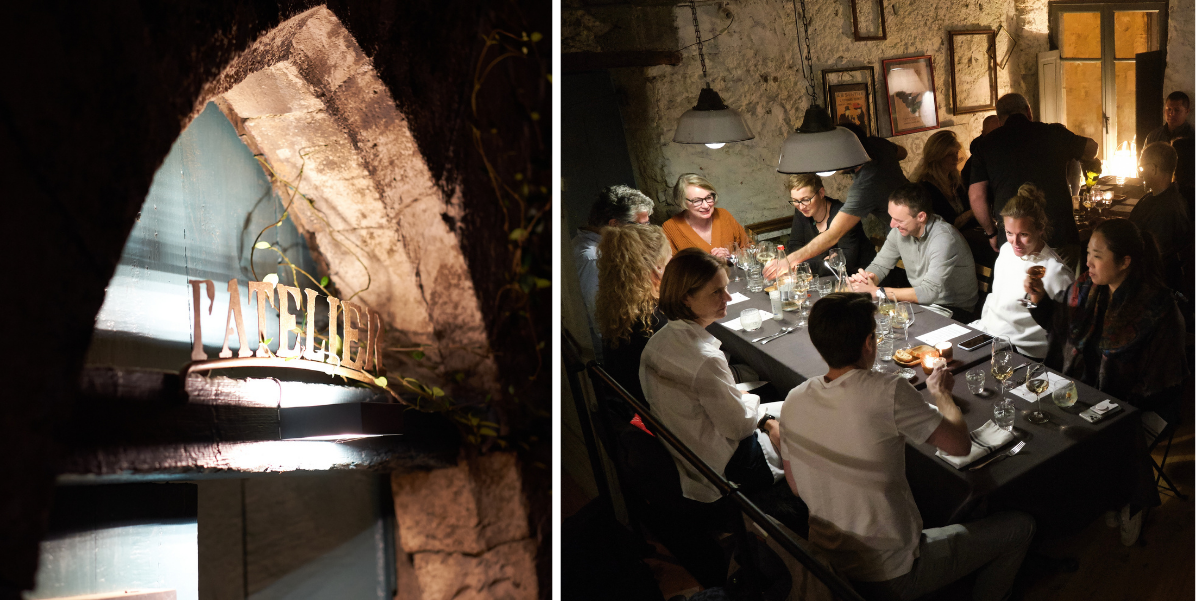 Private Princess and Bear food and wine paired dinner at L'Atelier in the medieval village of Caunes-Minervois.
To give you a better sense of the tour, we've attached the itinerary below.
It was a joy to host everyone and share in their delight as they discovered the supernatural South of France! We are already planning for next year…
A votre santé,
Carol Bailey and Steve Medwell
Founders, Princess and The Bear Wines
Learn more about Vin en Vacances.