June 14, 2019 | The Princess and The Bear
Liberté d'expression? It's what makes our wines so special
Freedom of Expression

Freedom of expression for winemakers in France? Really? Yes!! You'll find it in the Languedoc-Roussillon and it's what makes our wines so unique. What's behind all this liberté? The designation—Pays d'Oc IGP (Indication Géographique Protégée).

Most appellations require strict adherence to traditional winemaking rules which include use of very limited grape varieties. But the Pays d'Oc IGP allows winemakers to choose from 58 grape varieties adapted to his or her own special terroir!!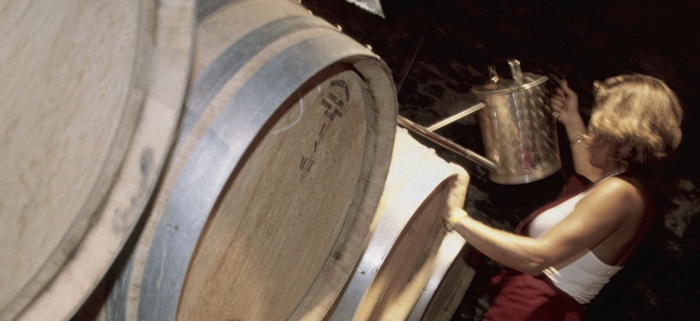 Relaxing blending rules, allowing single varietal wines, and granting other forms of freedom for winemakers unleashes creativity, experimentation, and FABULOUS results in the wines!!

The Languedoc-Roussillon region is full of mavericks, artists, cowgirls and cowboys, who are unbound by tradition but grounded in over 3,000 years of winemaking wisdom in the region.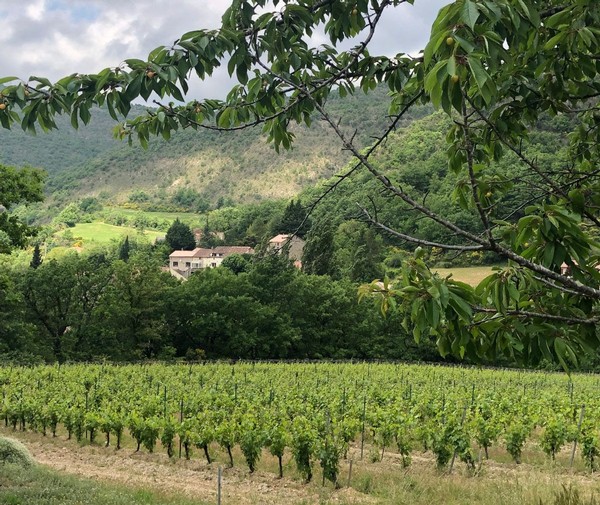 Glacial soils (elevation 1,500 ft.) are ideal for Pinot Noir and Chardonnay.
This freedom, plus the Mediterranean climate, variations in altitude, and different soil types, results in a rich selection of unique and delicious wines that express a strong sense of "terroir," the land where the grapes are grown.

In fact, when comparing wines from the same varietal grape but from different areas, you can clearly distinguish the terroir of each. This makes tasting these wines especially fun and interesting!

The domaine Les Terrasses De Gabrielle is owned by two Languedoc winemakers who exemplify this freedom of expression and exceptional quality. We are proud to carry their wines!
Les Terrasses de Gabrielle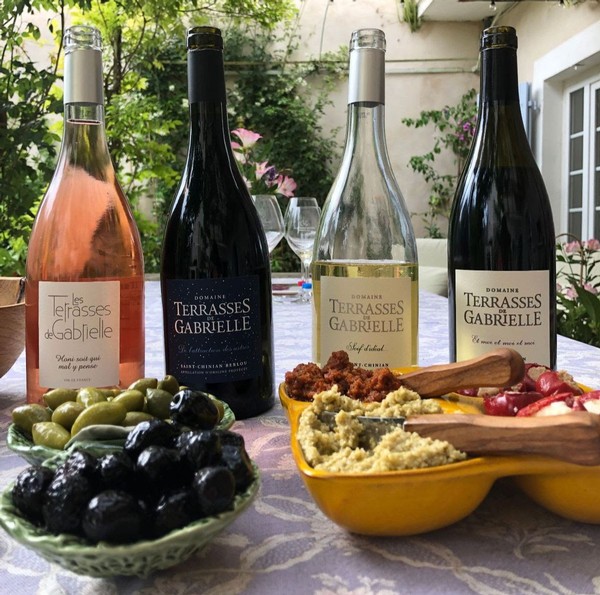 Winemakers Olivier Pascal and Fabienne Los Huertos of Les Terrasses De Gabrielle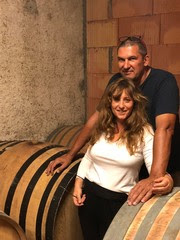 Olivier Pascal comes from generations of winemakers. He and his delightful, hardworking wife, Fabienne Los Huertos, tend the vineyards her family has owned for generations and work their creative magic in the cave where their small batch wines come to life.

In addition to the traditional Languedoc grape varieties: Grenache, Syrah, Mourvèdre and Carignan for reds and Vermentino and Viognier for whites, in 2009 they planted Counoise and Sangiovese grapes. More recently, they are experimenting with Greek Assyrtiko grapes, as global warming creeps into the Languedoc weather patterns.