July 12, 2019 | The Princess and The Bear
How geology, history, climate, & culture find their way into your wine glass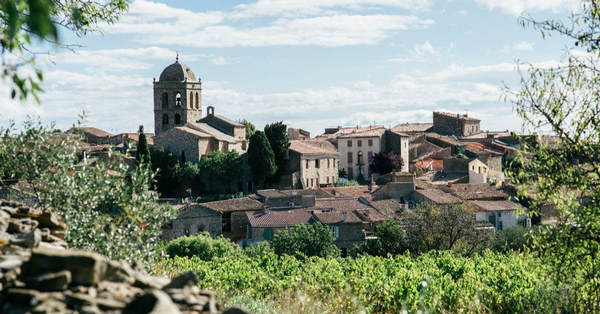 The bell tower overlooking the vineyards of the Cru La Livinière
(photo courtesy of Syndicat du Cru Minervois-La Livinière)
---
La Livinière creates the kind of extraordinary and unique wines that inspired us to introduce Languedoc-Roussillon winemakers to the U.S.

La Livinière is a small "Cru," or "group of excellence," comprised of 41 winemakers within the Minervois-La-Livinière appellation. This Cru exemplifies the balance of creativity with tradition that is the hallmark of Languedoc wines. In fact, La Livinière was the first Cru to be recognized in the Languedoc!

Audrey Rouanet and Carol "the Princess" Bailey standing in Audrey's amazing high altitude terroir at Rouanet Montcelebre.

Winemaker, Franck Leonor of family-owned & operated La Rouviole. The wines of these La Livinière winemakers just arrived on July 10th!
The geology, history, climate, and culture of La Livinière combine in fascinating ways, influencing each stage of the winemaking process, up to the moment these beautiful wines fill your glass!

The vineyards sit atop a vast limestone plateau (the causse), a vestige of a shallow sea that existed millions of years ago. Much of the landscape is too rugged for cultivation.

Limestone, sandstone, marl, and schist are part of the varied terroir. Syrah, Grenache, and Mourvèdre love ripening in the hot, dry climate and Mediterranean sun. By night, cool winds preserve the freshness and acidity of the fruit.

La Livinière winemakers each work their unique magic, altering aspects of maturity, maceration, fermentation, and container type to create wines with scents of ripe fruit, olives and even truffles! Fabulous!
---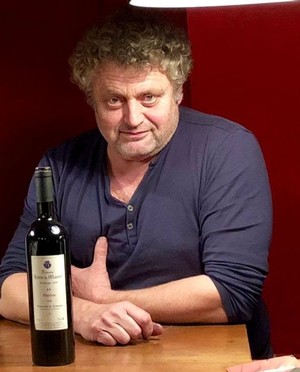 Winemaker, Michel Escande, the "Wizard of Feline," is pictured here. He and his Cru La Livinière domaine, Borie de Maurel, are part of the Princess and Bear family (check out his 2016 La Féline).
We invite you to experience the exceptional wines of La Livinière for yourself! The wines of La Rouviole and Rouanet Montcelebre just arrived and will be available for sale on our website soon!