August 4, 2019 | The Princess and The Bear
A bon vivant's dream: jazz & wine in the south of France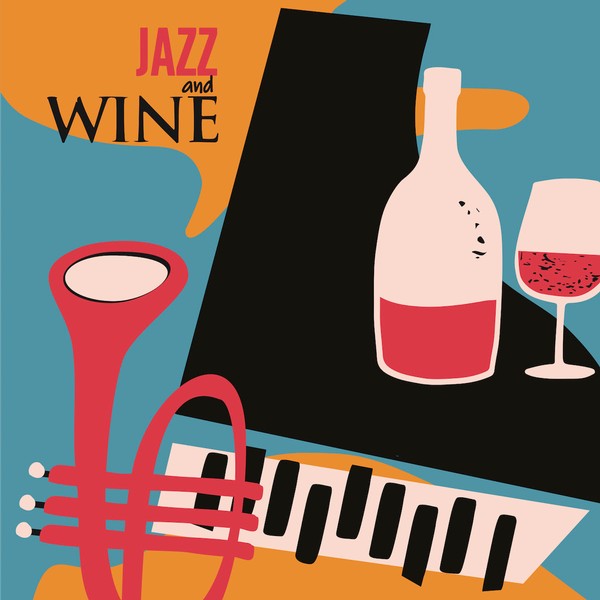 Music, especially jazz, is one of the many great reasons to visit the Languedoc-Roussillon, the Supernatural South of France.

It's one of life's great truths — jazz and wine go hand in hand. And when the two meet at one of the many outdoor Languedoc music festivals this time of year, the result is a bon vivant's dream!

Late summer is when the Languedoc-Roussillon region celebrates with wine and music, before the harvest begins. People come from all over to attend festivals, enjoy world-class musicians, and taste fabulous wines.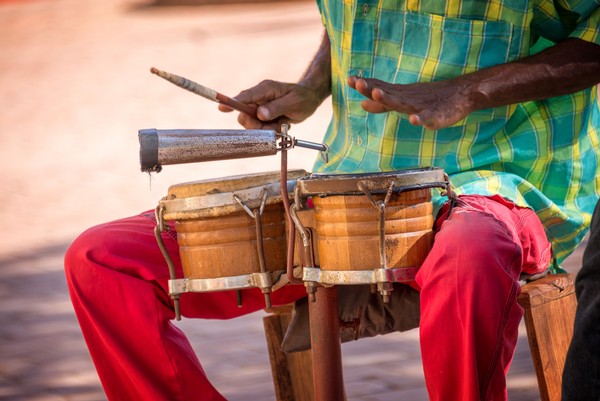 In fact, today we're attending the Fiest'A Sète, a jazz and world music festival where we're listening to the Cuban artists Omara Portuondo and Ana Carla Maza. You'll find some wonderful video clips of these talented performers here and here.

Here's a shot of the view from our seats at Fiest'A Sète, at the aptly named Theatre de la Mer...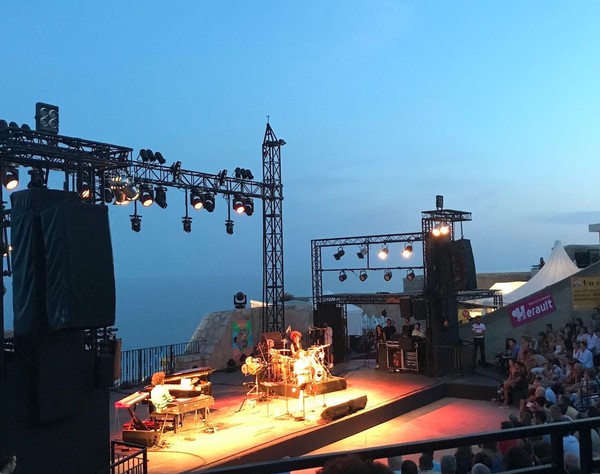 Another festival well worth checking out is Jazz à l'Hospitalet, which pairs wine, outdoor dining, and music. Lisa Simone (daughter of Nina Simone) was one of this year's artists. Get a taste of Jazz à l'Hospitalet here.

And the late summer feast of music and wine goes beyond jazz! Festapic takes place at the base of Pic Saint-Loup mountain. The first event was organized to support the winemakers of Pic Saint Loup who'd suffered a devastating hailstorm. It was such a success that it's now entering year three — a beautiful example of how the rich cultural expressions of wine and music enhance and nourish each other.

We hope you're enjoying your own outdoor music festivals, wherever you are — with wine!
---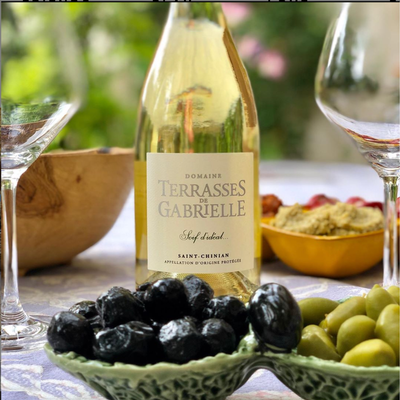 For the perfect summer festival experience we recommend:

Domaine Terrasses de Gabrielle
2018 SOIF L'IDÉAL
This "ideal" thirst quencher blends the acidity of Grenache Blanc and Vermentino with the honeyed pear and peach flowers of Roussanne and Viognier.
We also recommend the seven light and lovely rosés that just arrived in our latest shipment. These will be available starting August 5! Stay tuned...