AMPHORA COLLECTION
For the Enthusiast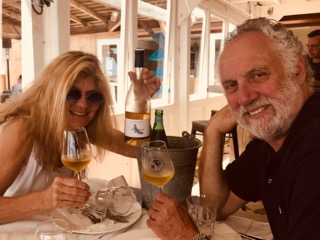 The Amphora collection is created for wine enthusiasts who want a "tasting room" experience of the incredible variety of flavors the Languedoc region has to offer.
Four bottles per shipment
One shipment each quarter
$88 per shipment, no shipping charges
The four wines you will receive each quarter have been carefully and enthusiastically selected by us from hundreds we have sampled to give you drinkable, delicious wines. Over the course of the year our selections will represent the incredible variety of grapes, soils and terrain that exist in the Languedoc-Roussillon. Each quarter our shipment will be selected to reflect seasonal preferences. Each shipment will surprise you with delicious new wines you and your friends have likely never heard of. Each shipment will include serving suggestions to help you entertain your friends and family and enjoy the special taste and story behind each wine in our curated Amphora Collection. Since we know that you will fall in love with these wines, we have ordered a limited additional supply of each wine, which you can order by individual bottle as long as our supply lasts. Club members automatically receive 15% off of all individual bottle orders!
The name of the Amphora Collection comes from the clay vessels the Romans produced in the 1st to 3rd centuries at a factory near the village where the founders live, which the Romans used to ship their wines from the Languedoc all over the Roman Empire.
Shipments are scheduled for September, December, March and June of each year unless you advise us otherwise.
$88 per quarterly shipment (includes shipping)
Want even more? Check out our Cathar Collection