Preheat the oven to 425 °. Peel the squash, slice lengthwise, scoop out the seeds and membrane and slice lengthwise again. Save the seeds. Cut each of these four pieces crosswise two or three times depending on the size of the squash. Toss the pieces in olive oil, 1 T of sea salt and the sugar or honey or agave syrup. Place on a baking tray. Cook for 30-40 minutes until the squash is fully cooked but not mushy. This can be done the day before and kept in the refrigerator without affecting the flavor.
Wash the membrane off the seeds and dry seeds on a towel. Heat 2 T of olive oil on medium high. Add the seeds, stirring for 1 minute, then turn the heat off and let the seeds sit in the pan to cool. Once cool, drain on a paper towel and toss with 1 t sea salt.
For the Sage Butter: In a medium-sized frying pan, place the butter (for vegetarian version) or olive oil (for vegetarian or vegan version) in the pan and heat to sizzling. Add the fresh sage leaves. Allow the sage to cook 20-30 seconds until it starts to crisp, then turn off the heat. Add the finely chopped garlic and chili flakes immediately and stir. When the garlic softens a little add the lemon juice. Stir well and season to taste with sea salt and freshly ground pepper. Before serving reheat the sage sauce gently.
If you are including the ricotta (do not include for vegan version): mix the cheese well to soften it then add 1 t sea salt and 4 T honey or agave syrup and 1 t ground cinnamon. Mix very well. Add some ricotta to each of 4 plates. Top with pieces of the gently reheated squash and some of the warm sage butter. Add more ricotta around the edge of the squash and cover with the sage butter. Garnish with toasted squash seeds. If this is your main course serve with brown rice tossed with walnuts and dates. This can also be a side dish with turkey and dressing!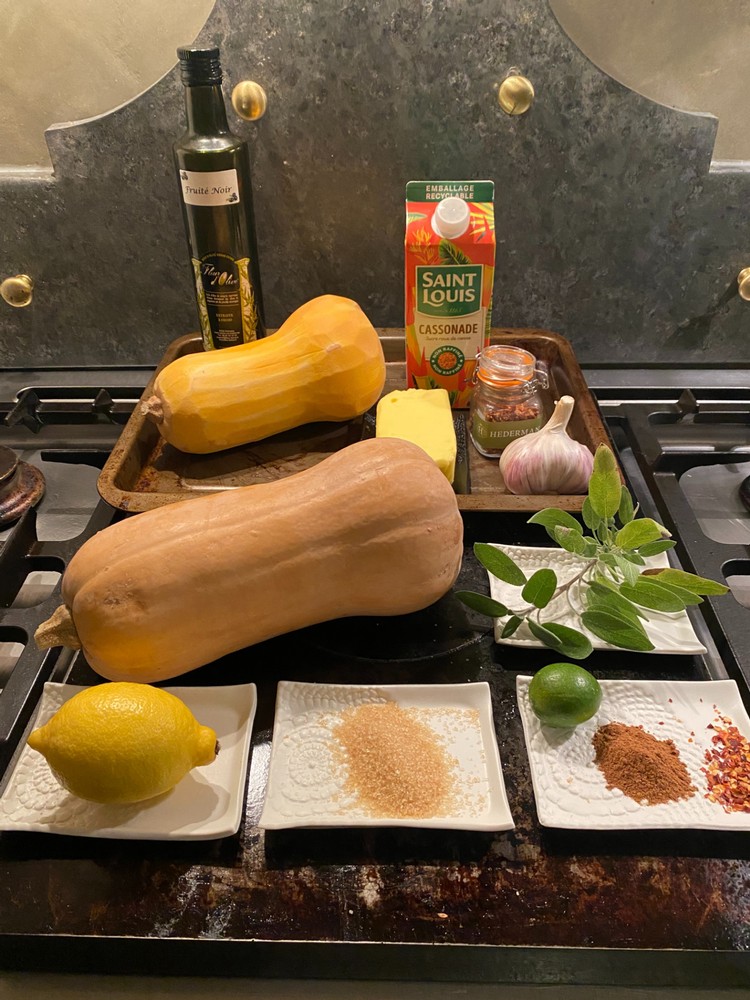 Ingredients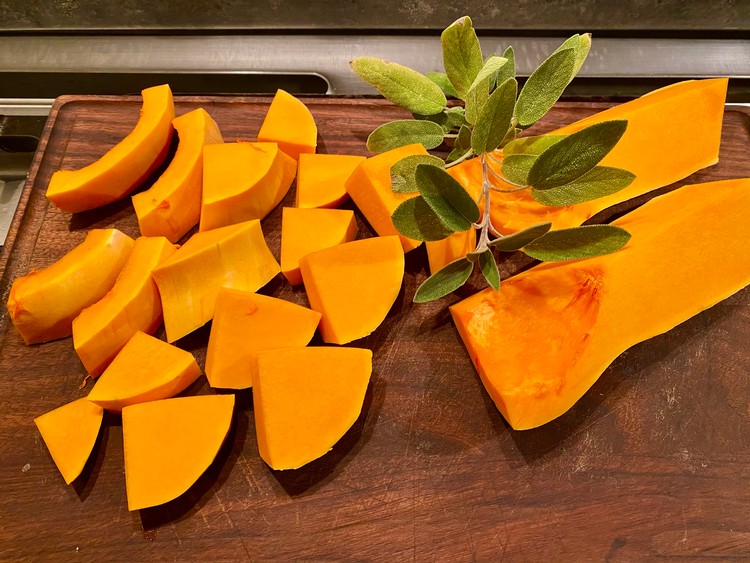 Preparation of squash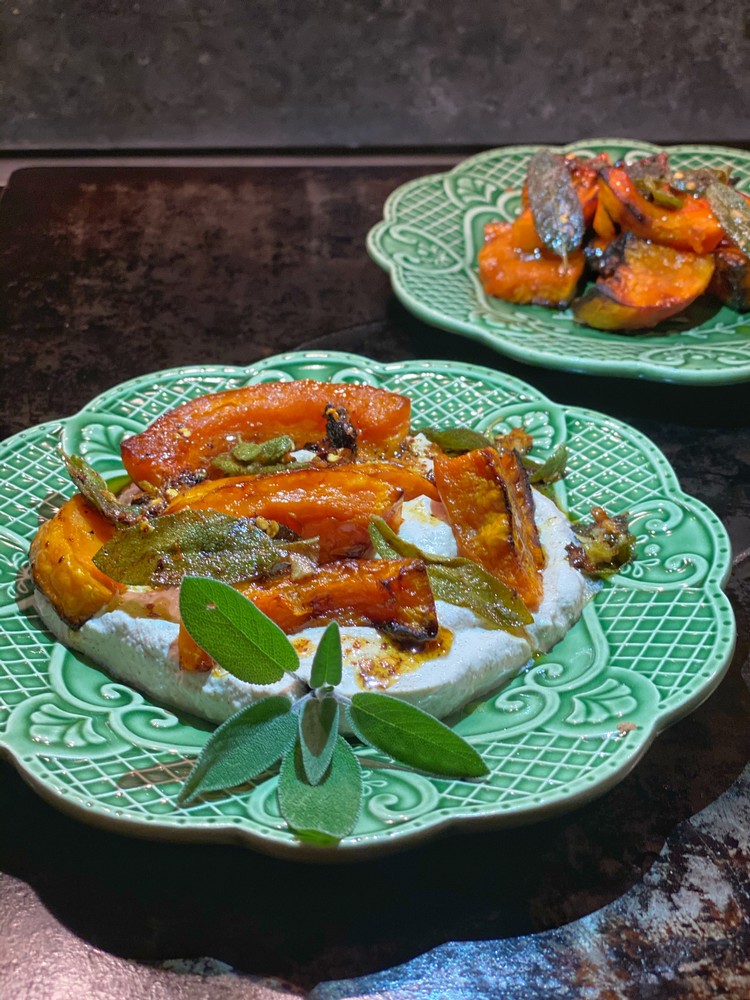 Front: Vegetarian. Rear: Vegan.