Mediterranean COLLECTION
For the Connoisseur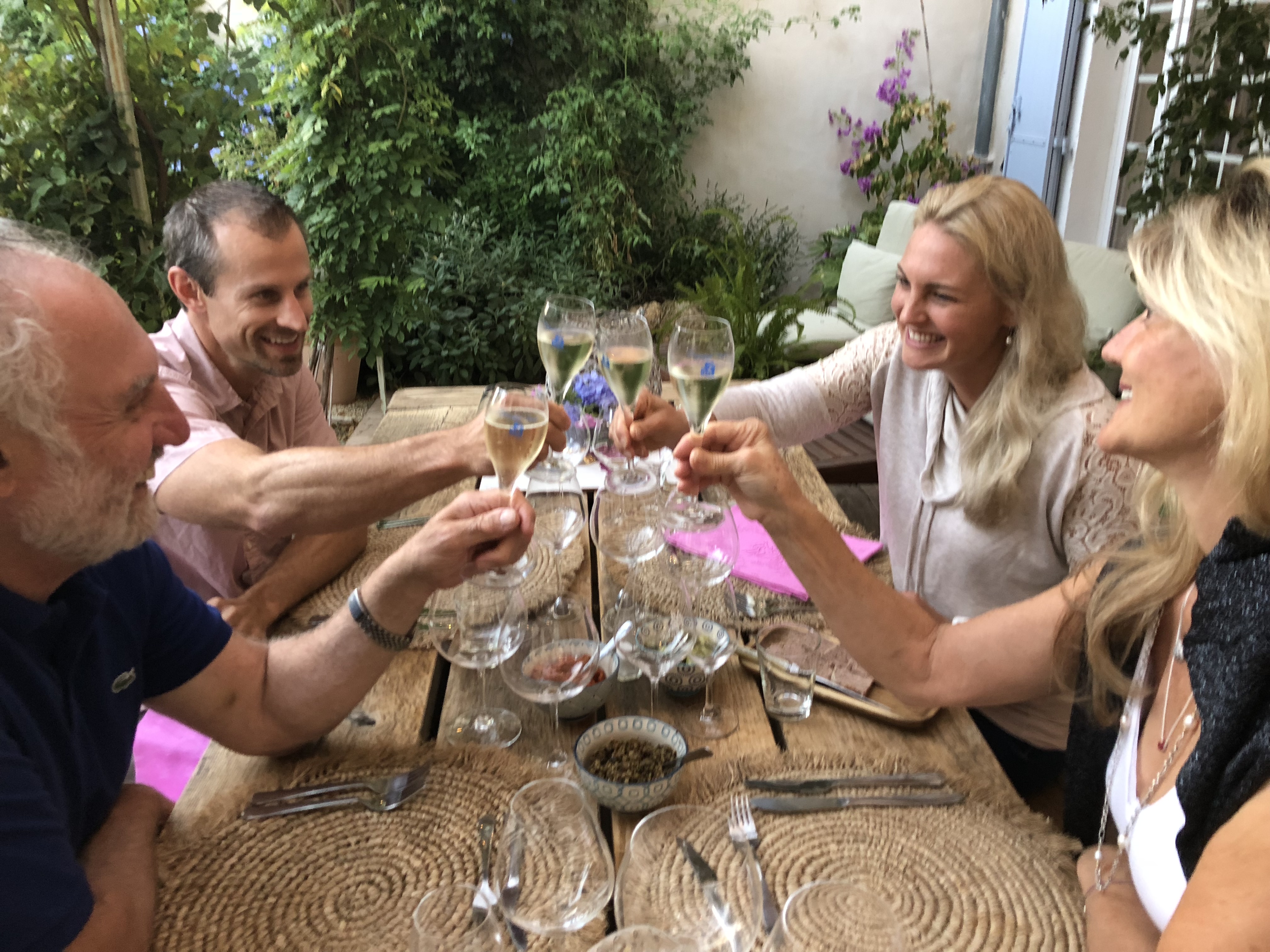 The Mediterranean collection is for the wine connoisseur and true adventurer who wants a thorough discovery of the largest wine producing region in the world. We will be your trusted partner and personal sommelier as you explore with us this rich, untapped region and its up and coming, innovative and award-winning wine-makers.
This collection includes:
Twelve bottles per shipment
One shipment each quarter
$298 per shipment, no shipping charges
The twelve wines shipped each quarter to members of the Mediterranean Collection will be carefully and enthusiastically selected from hundreds of wines we will taste each year. Each shipment will include at least six different wines, and four or more of the wines each quarter will be what the Languedociens call a "connoisseur" wine, a wine of complex character to savor with a meal. This may be a varietal wine made from the juice of only one regional grape, or it may be from a specific soil type giving special characteristics to the wine or the winemaker may have a special process for making the wine. In addition, every great winemaker has her or his special way each year of making the land, the grape and the weather harmonize and become a wonderful wine. The Mediterranean Collection brings you many of our favorite winemaker's best wines.
Over the course of the year our selections will represent the incredible variety of grapes, soils and terrain that exist in the Languedoc-Roussillon. Each quarter our shipment will be selected to reflect seasonal preferences.
Once a year the founders and other Princess and Bear team members will organize and host a wine tasting with aperos somewhere interesting in the Languedoc-Roussillon. We can also help members of the Mediterranean Collection turn this into a personal adventure with first hand experience of the SuperNatural South of France by suggesting a travel itinerary, bed and breakfast stays, historical sites to visit, restaurants and outdoor wonders for a five to seven day adventure throughout the Languedoc.
Each shipment will also include recipes from chefs living in the Languedoc – Roussillon featuring seasonal produce to complement the curated selection.
Each member of this adventure will also receive a link to a YouTube video from a sommelier in the region who will describe each wine, ideal serving conditions and information describing the domaines from which your wines are sourced.
In addition, a winemaker, a sommelier and the founders of the company will be available on bi-annual Zoom conferences so club members can ask questions about the wines and understand more about the grapes, winemaking techniques and why wine club members love the wines they love.
Everything we choose will be delicious and interesting to discover and in almost all cases these are wines that you and your friends have never heard of. Since we know that you will fall in love with these wines, we have ordered a limited additional supply of each wine, which you can order by individual bottle as long as our extra supply lasts. Club members automatically receive 15% off, plus flat rate shipping, on all a la carte orders!
The name for the Mediterranean Collection comes from the beautiful Mediterranean Sea which surrounds the Languedoc-Roussillon region and has given life and vitality to the region for millennia. All of the great seafaring civilizations have landed on these shores and walked the roads you will walk on your adventures here.
Shipments will be scheduled for September, December, March and June of each year unless you advise us otherwise.
$298 per quarterly shipment (includes shipping)