Our Story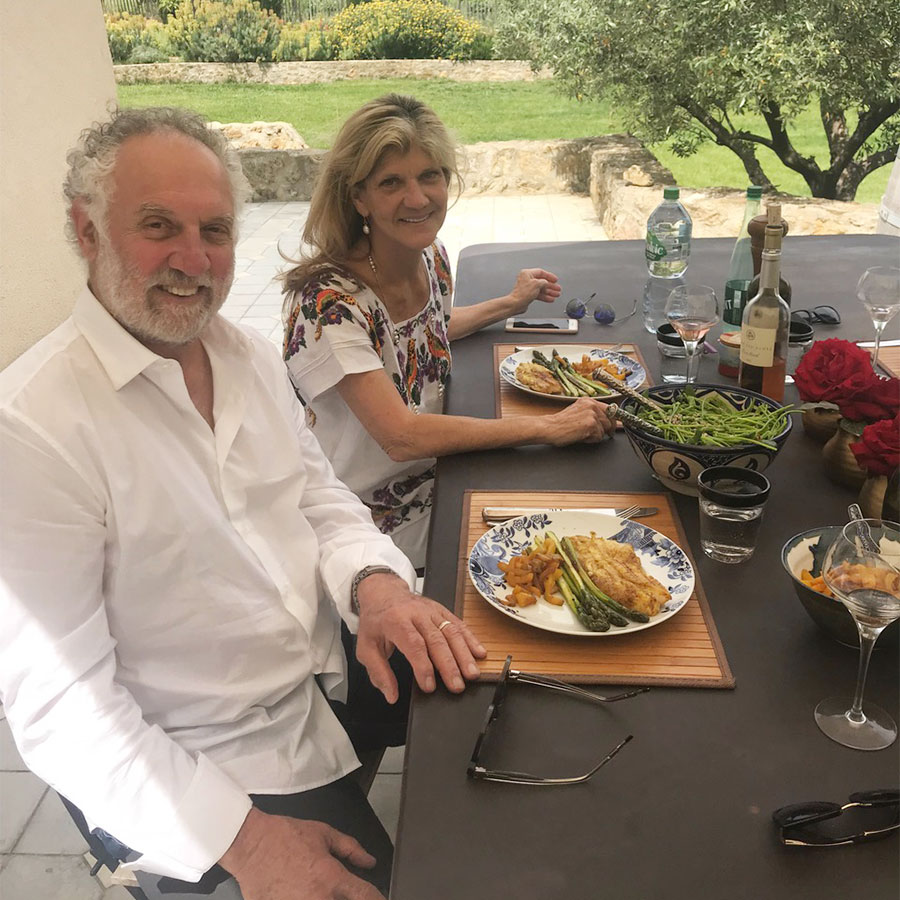 The Princess and The Bear was founded by Carol Bailey (The Princess), a family law attorney and mediator, and Steve Medwell (The Bear), a surgeon. We've been very fortunate: our careers have given us ample opportunities to travel the world, but, we longed for a deeper living experience. Do you know the feeling? Wanting something more authentic and real and less rushed?
It was almost by accident that we discovered the Languedoc-Roussillon. We bought a home there and then realized "There's magic here!" Our heads and hearts got swept away by the culture, the castles, the history, the ruins, the people, the Mediterranean, the food, the olive trees, the figs and the fields lush with lavender, poppies and the herbs of the "garrigue". And the wine!!! There are vineyards everywhere, which is why this is the largest wine producing region in the world and many Americans aren't familiar with it…...yet.
As a couple, we made a joint decision to shine a light on this incredible part of the planet; and what better way to do it than through wine? Carol's mother was a wine importer in the 1970s before most Americans began drinking wine, which turned the whole family into being wine lovers. Continuing this family passion, after we bought our home in the Languedoc and began spending most of the year there, we began to realize the amazing quality and affordability of the wines in this region.
We have made it our mission to bring these delicious, affordable wines into the homes of US wine lovers to share the best that has been gifted to us. These wines will transport you to an undiscovered part of the world that is rich in history, tradition and culinary treasures. Each wine tells a story: of the land, the Mediterranean weather and the winemaker's passion. We invite you to explore with us, uncork these wines with family and friends and share in the spirit of the Languedoc-Roussillon: the SuperNatural South of France.