Our Community
Sharing the Harvest. Every year we will donate at least 5% of our net profits to the replantation project for the Canal Du Midi: www.replantonslecanaldumidi.fr. The Voies Navigables de France (navigable waterways agency in France) is replanting trees along the UNESCO World Heritage Canal du Midi. Did you know that the roots of trees are connected and help each other in times of need? Unfortunately they spread disease, too. The magnificent plane trees (sycamore) are dying due to an incurable fungus and we want to help the process of replanting those that must be removed. All tourists and reidents of the Languedoc benefit from the beauty of the Canal du Midi.
Creating an online direct to consumer wine seller support network.
Free The Grapes. The wildly different laws of the 48 states where some form of shipment to citizens is allowed create a logistical nightmare for people like us who want to bring you reasonably priced, delicious wines. Vested interests resist legislation that would allow freer shipment of wine to consumers because they benefit from the current system put in place many, many decades ago. We do believe the American consumer will win one day and we will all FREETHEGRAPES but we aren't there yet. If your state doesn't allow easy shipment of wine directly to you from out of state consider supporting FREETHEGRAPES.ORG
Please email us at info@theprincessandthebear.com if you have a favorite direct to consumer wine seller.
---
Our languedoc community


Marcel van Baalen and Petra Lutz .

This amazing undertaking to be the only online wine seller in the US selling only Languedoc wines would never have been as much fun if we had not had our Dutch friends, Marcel and Petra, as friends and colleagues. We have shared so many wonderful dinners at our home with Petra in charge of the kitchen and Marcel in charge of the wine. They are both superstars and they have made this adventure so wonderful for us. Petra has contributed her recipes for some of our dishes for our premium clubs, Cathar and Mediterranean. Marcel, the man with a smile, brings enthusiasm and lots of tasting experience to his wine descriptions and his help with our wine selections. Bedankt voor alles! Merci pour tout!!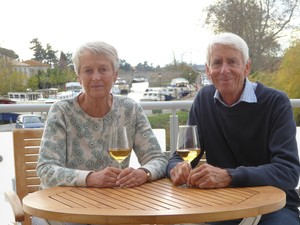 Richard and Linda Neville
We owe a tremendous debt of gratitude to Richard and Linda not just for helping to curate the selections of our wines from thousands available, but also for many, many days of tasting and laughing together in various villages of the Languedoc.
Learn more about Richard and Linda here.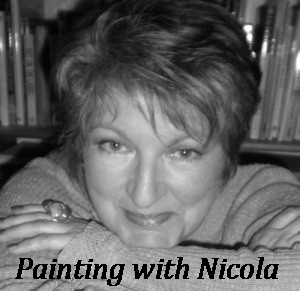 Nicola Blakemore

Nicola is the watercolor artist who created the beautiful historical watercolor map on the landing page of our website! She lives in our village and is a treasure. Nicola originally trained as a graphic artist, and then followed a different career path working in media, travel and public relations in both London and Paris.
Learn more about Nicola and her paintings here
---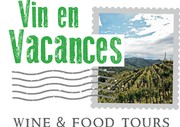 Vin en Vacances
Vin en Vacances is the leading vineyard tour company in Languedoc-Roussillon. They are based in Carcassonne and offer a wide range of fabulous tours that help visitors discover the region and the top-class wines produced here. Vin en Vacances are a small team of English-speaking qualified wine experts and with valuable local knowledge that they love to share.
To learn more about Vin en Vacanes and their services, click here
---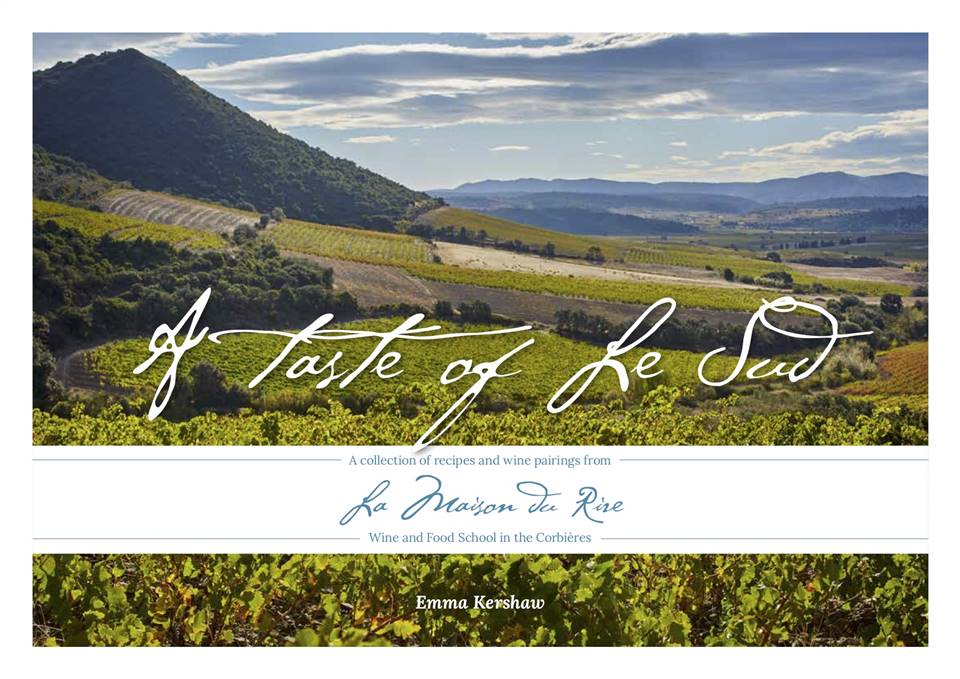 Emma Kershaw
The delightful Emma Kershaw lives in the Languedoc and has been involved in wine education there for many many years. She not only has written a fabulous book on food and Languedoc wine pairings but she also teaches very well organized Wine Tasting classes at her home in the Languedoc. So please come visit the Languedoc! And be sure to schedule some time with Emma!!
Trade Assets:
Hi Res Logo for Web
Hi Res Logo for Print